About this experience
Workshop
7 hours
max. 6 participants
€185.00 p.p.*
*including materials, coffee, tea, soda and a delicious lunch.
The work of the blacksmith is one of the oldest trades in the world. What makes it unique is that almost all the work is done by hand. A lump of iron is formed into beautiful dishes, vases and decorative objects by means of fire and technique. Experience how it is to work with fire!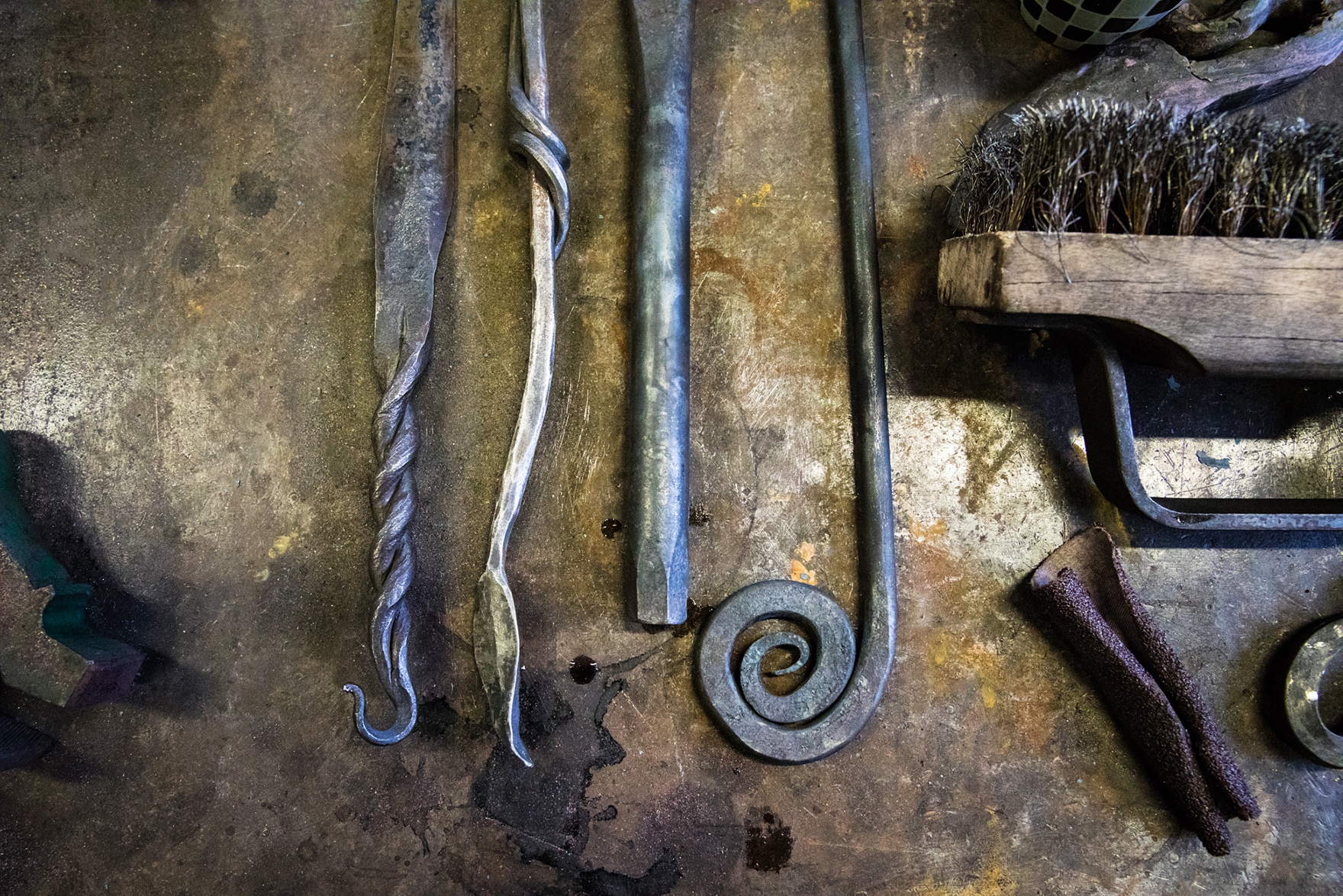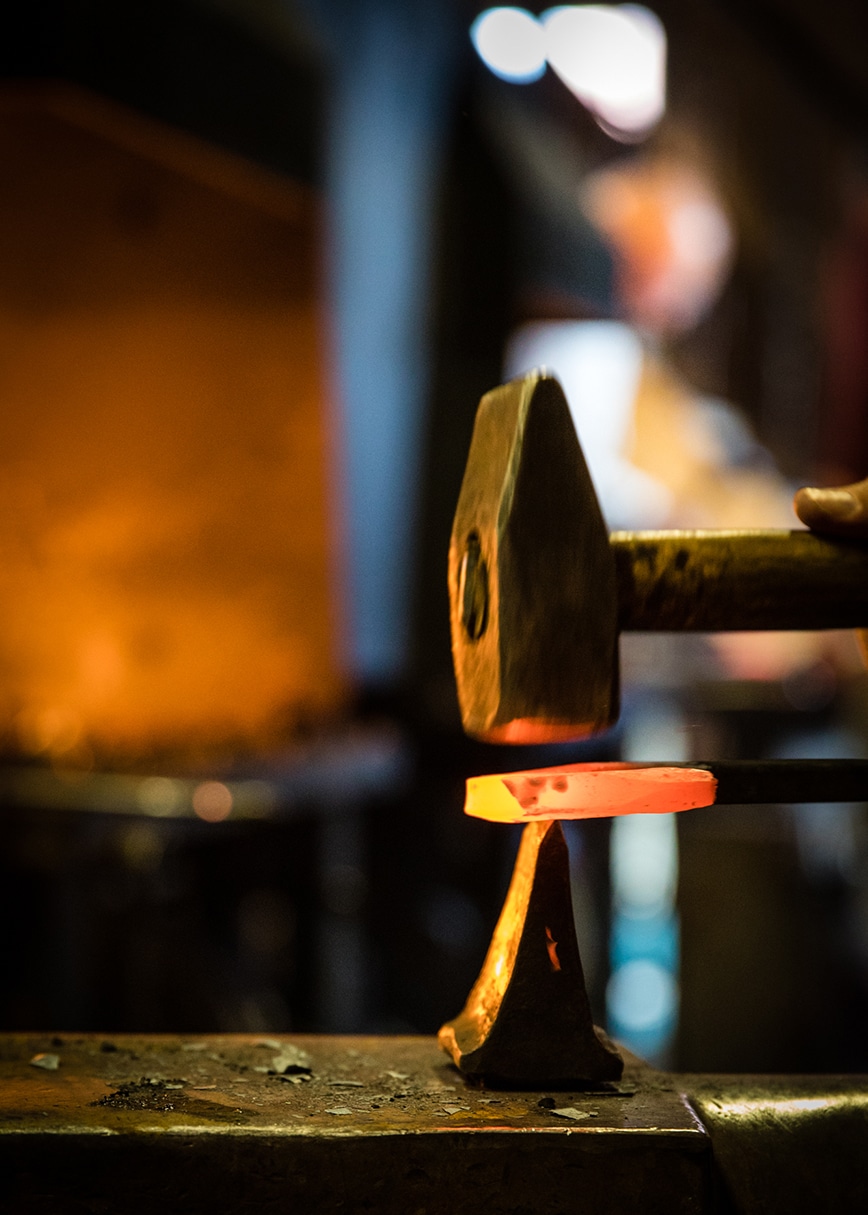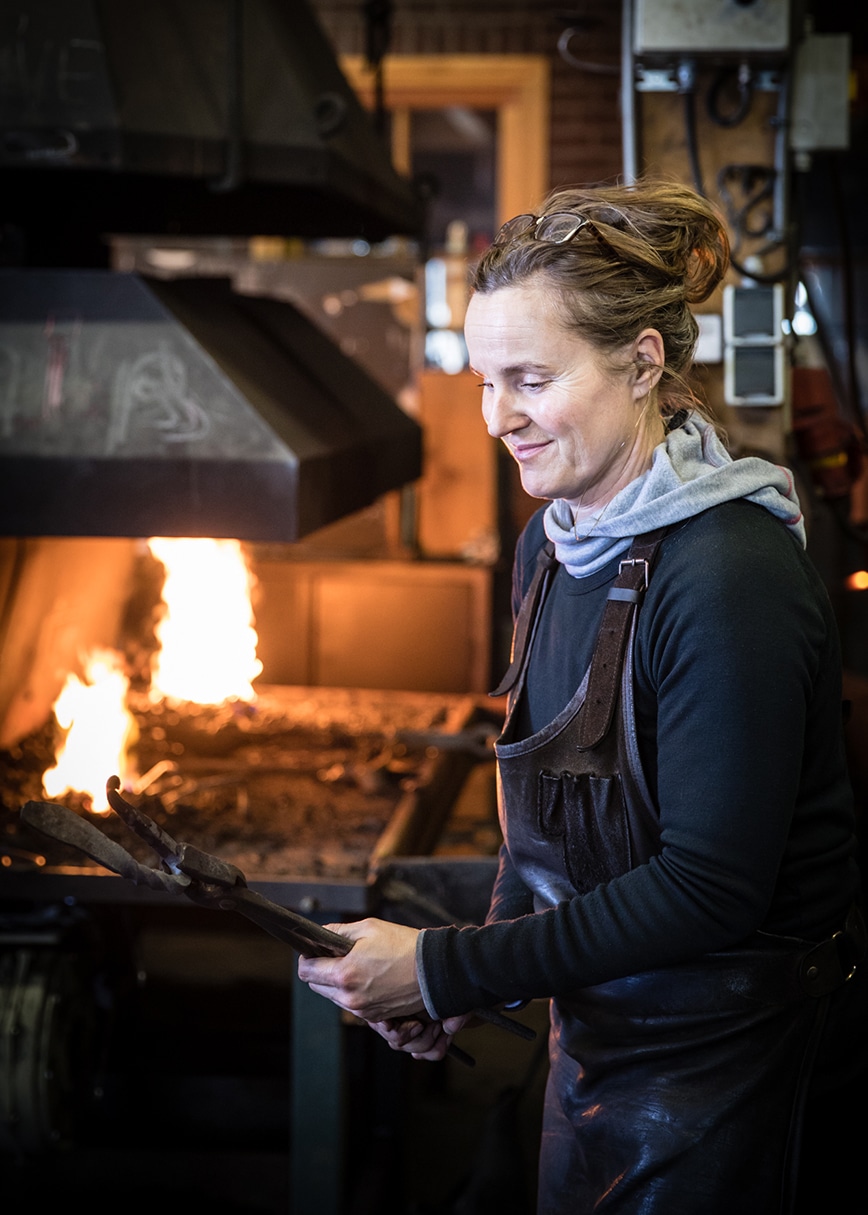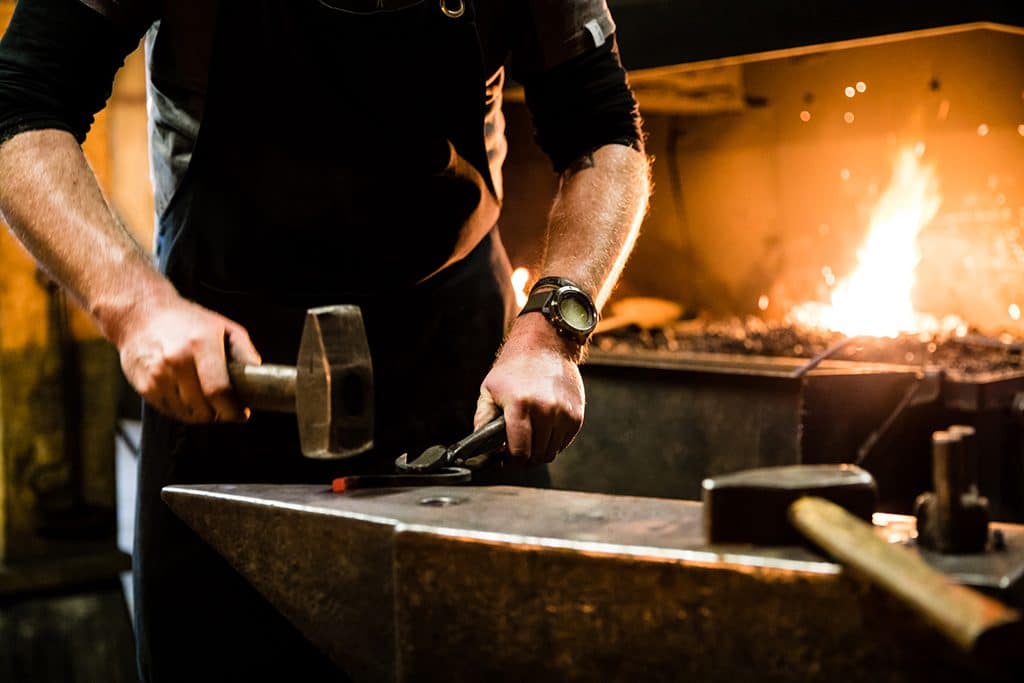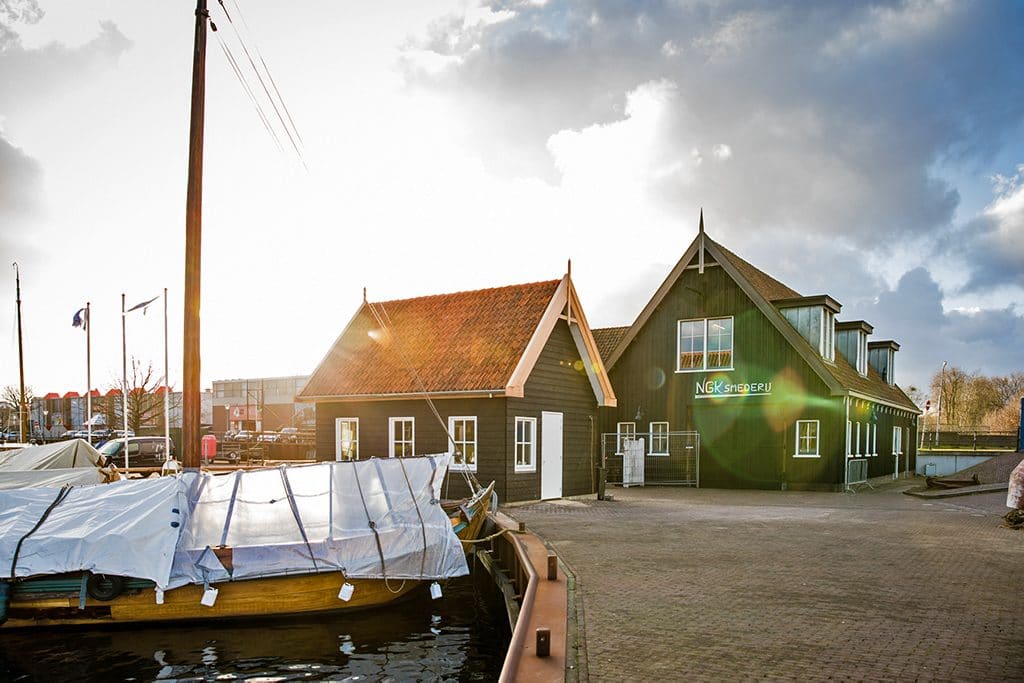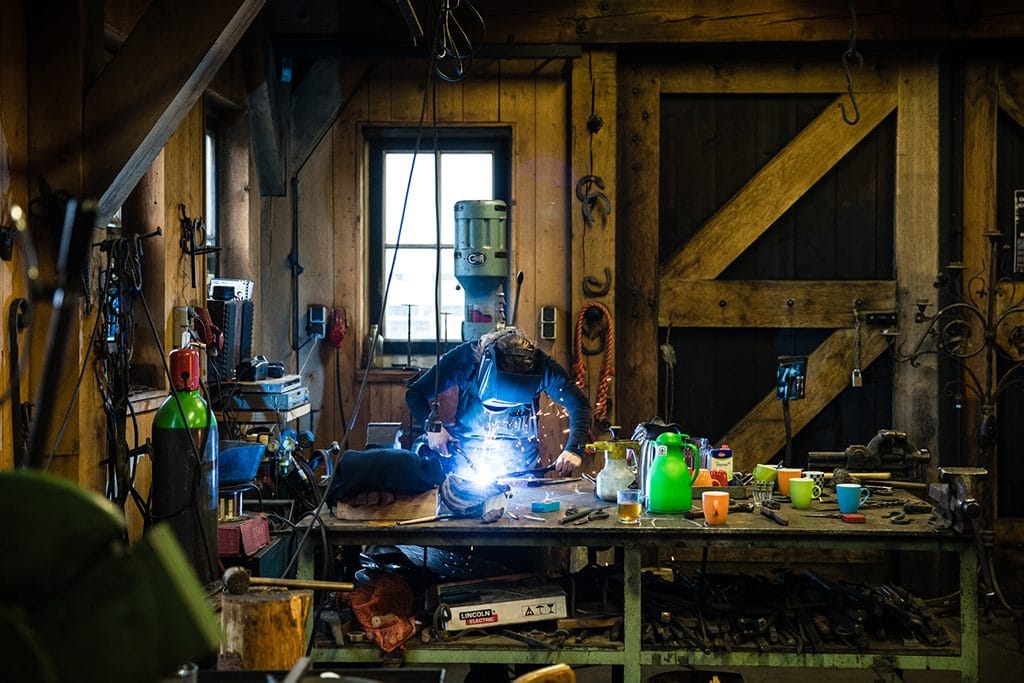 During the workshop in an atmospheric and characteristic forge, you will be introduced to this wonderful, ancient craft. You will try your hand with fire, a hammer and anvil, and by the end of the day, you will have produced your own object which you can take home!
For whom?
For groups looking for a team building exercise. Forging is a metaphor for creating new bonds and for strengthening existing ones
For individuals and/or groups wanting to have fun. Pleasure and collaboration are foremost in this tough forging experience. Strike while the iron is hot!
This tour includes
Passionate craftswoman as your host
Tools and materials
Coffee, tea and biscuits
Location
Botterwerf Huizen
Havenstraat 300 ( 313 op navigatie)
1271 GD HUIZEN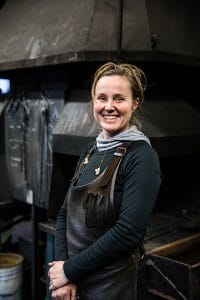 About Annelied
I am one of the first qualified female blacksmith in the Netherlands with a diploma awarded by the Guild of Art Blacksmiths (Gilde van de Kunstsmeden). The trade is in my blood as I am the fifth generation in a family of blacksmiths. I am passionate about creating bold metallic shapes.
I enjoy the smell of the iron. When I forge, the material is like putty in my hands.
Book this experience
To make sure this experience meets your preferences and expectations, we would like to make a personalized offer. Please contact us to book this exclusive experience. We will set a suitable date in consultation with you and the host.
For this experience, we have two different options from which you can choose. Please let us know which option you want to book:
* Private workshop (3hrs) for max. 4 persons: €450 fixed price
* Workshop with other participants, 3-6 persons: €180 per person
Reviews of this experience
Hello,
I hope I am not too late with my feedback, but I wanted to give it a couple of days to let the experience settle.
Firstly, I wanted to thank you so much for the amazing experience it was! I have always wanted to take part in such blacksmithing courses, and this gave a very good insight of how it feels to work with metal. The venue gave a very rustic feeling, which just added to the blacksmithing atmosphere. The difficulty of the projects was not just right: Especially when considering the first knife we made, it was fun to have a multi step process (first the blade, then the point, then curl the point, etc), as it challenges me, but was still achievable in the time frame. Coming home afterwards, I was very proud to show my parents what I had achieved.
Overall, it was a great experience, with there being only one minor thing that would have helped me get even more out of the day: I know it is difficult as I was the only non-dutch speaking participant, but it may have helped if your co-woker had translated as you demonstrated how to forge the iron. I felt like I had to ask for help a lot afterwards, where I felt I was disturbing your work.
Despite these minor aspects, I still had lots of fun, and I would definitely recommend it to others that want to do it. Thank you so much!
Paul
We had a great time! Really fun day and we got to make knives. The demonstrations were interesting and we were well assisted. Good day for myself and my friend. Am thinking about booking again as a team building experience for my colleagues. Would definitely recommend the experience.