About this experience
Historical tour by car
2.5 – 3 hrs*
Group size (2-8)
€90,- pp**
Oosterbeek is known internationally for the Battle of Arnhem. During the Second World War the area played an important role because of the airborne forces and battle of the allied troops in September 1944, as part of Operation Market Garden. The whole year round you can feel the atmosphere around Oosterbeek, especially in September when the village transforms into the airborne area.
*On Thursdays and Fridays from 13:00 – 15:30; Saturdays and Sundays from: 9:30 till 12:00.
**Booking an experience for only one person costs €160,-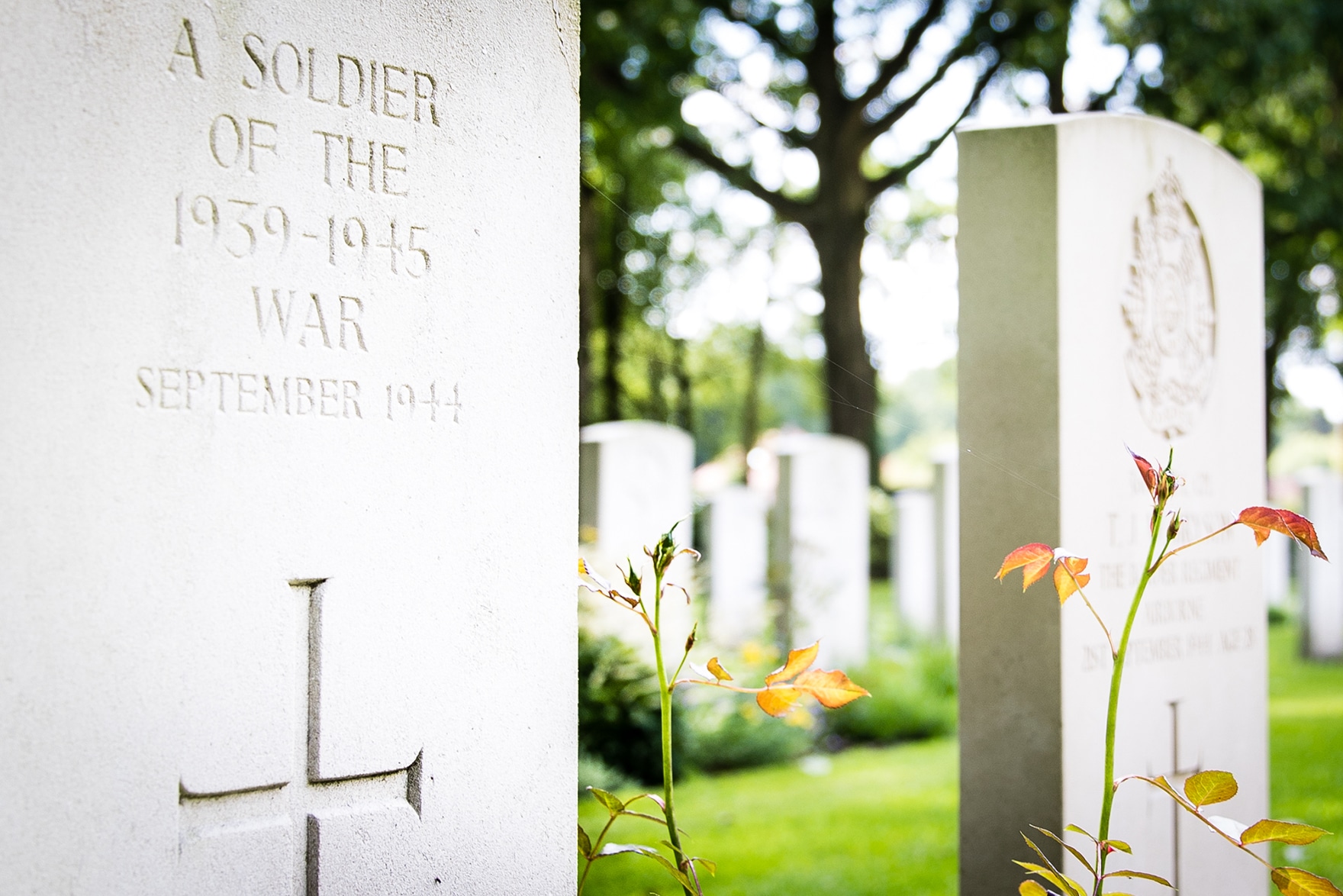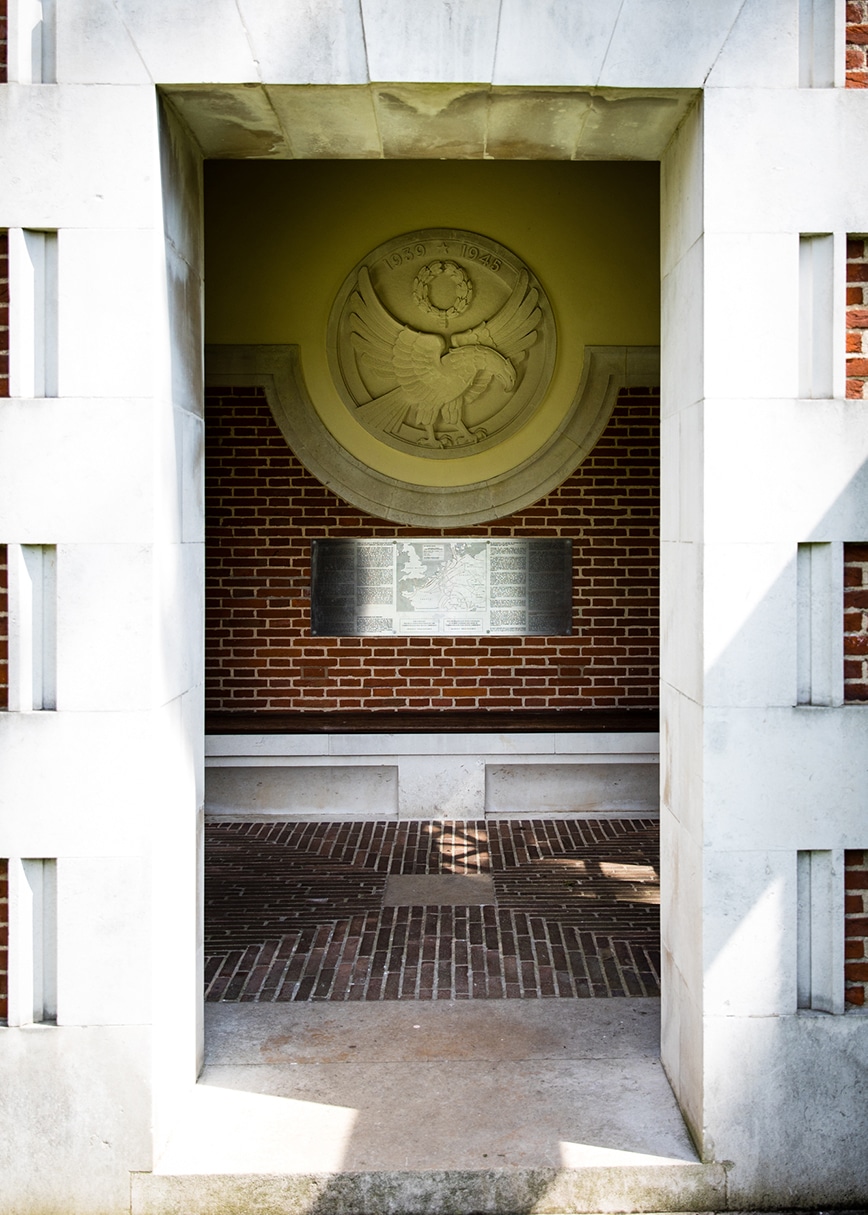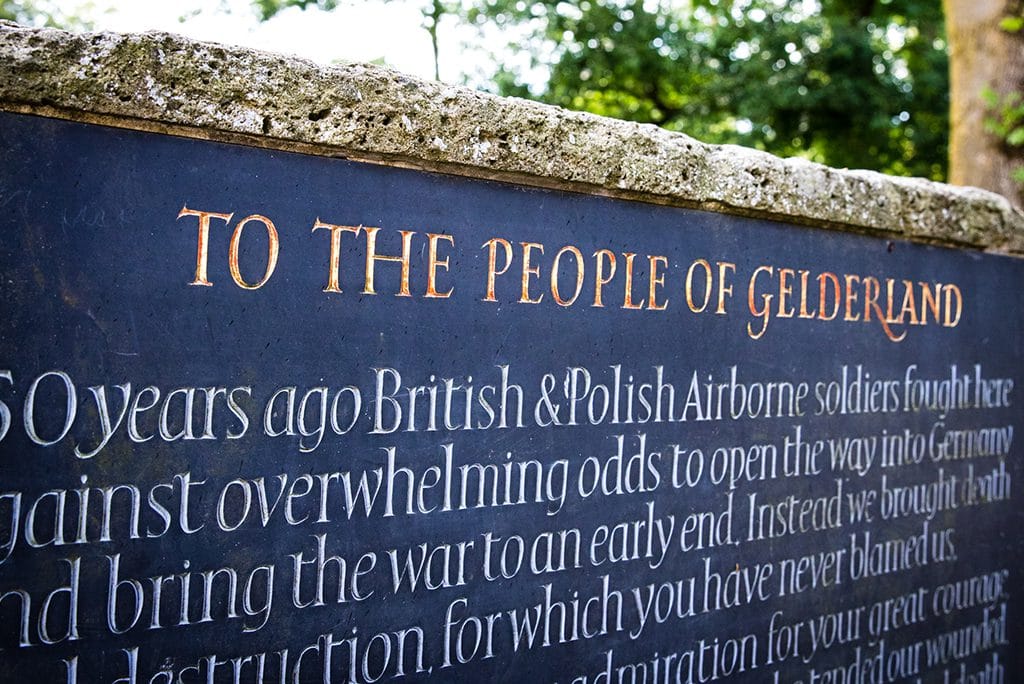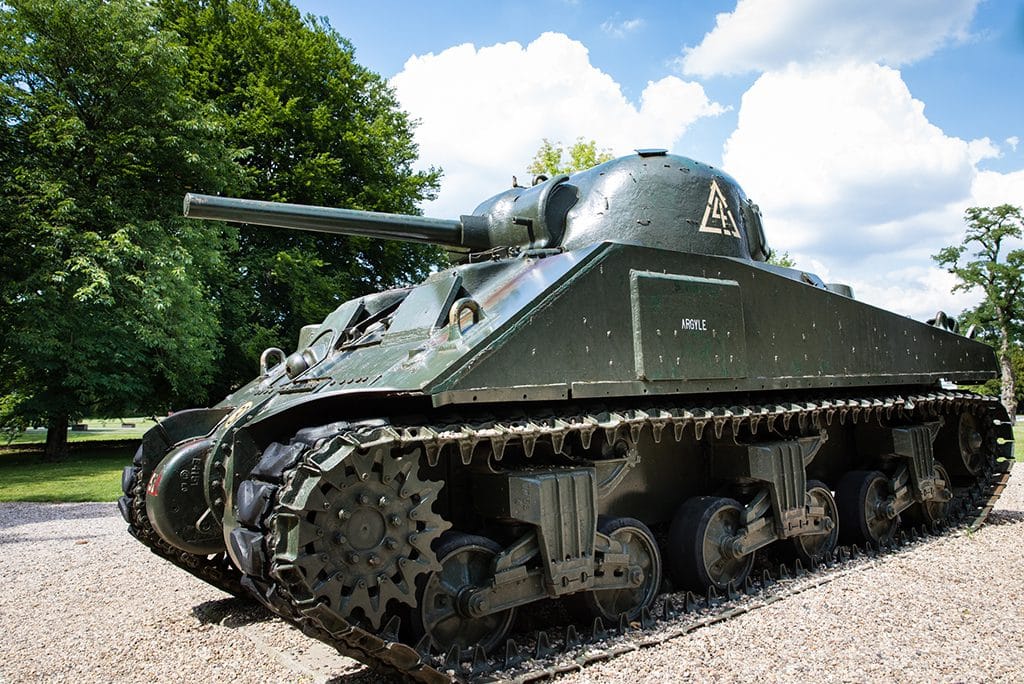 We can meet at IC station Ede/Wageningen or I can pick you up with the Land Rover at one of the hotels in the vicinity of the Experience.** During the tour we go back in time with stories and visits to special historical locations, so that you gain a good impression of what happened in that time. It was a massive operation, with a very broad alliance which eventually failed, needlessly taking many victims on both sides. A power struggle amongst the leading generals led to the wrong decisions being taken at crucial points. We start the tour on the Ginkel heath which served as a Drop Zone for all paratroopers during Operation Market Garden. They were to connect with the Allies on the other side of the river. We continue our tour in this beautiful area along several fields and drop zones for gliders and parachutists to the John Frost bridge in Arnhem. From Arnhem we drive along the river Rhine to Oosterbeek to the Fields of Honour and Hotel Hartenstein. This former hotel served at that time as headquarters of the British Airborne troops during Operation Market Garden. Today villa Hartenstein is a beautiful completely renovated Airborne museum. Seeing the places in combination with a visit to the museum, you will relive the period of September 1944 in Oosterbeek by means of images and sound that you will always remember.
For whom?
History lovers
People who like to experience this period in history
Lovers of beautiful scenery
This tour includes:
An inspirational guide
A Land Rover trip
Coffee or tea along the way
A real taste of history
Location
IC train station Ede/Wageningen
Stationsplein 6 6711 PN, Arnhem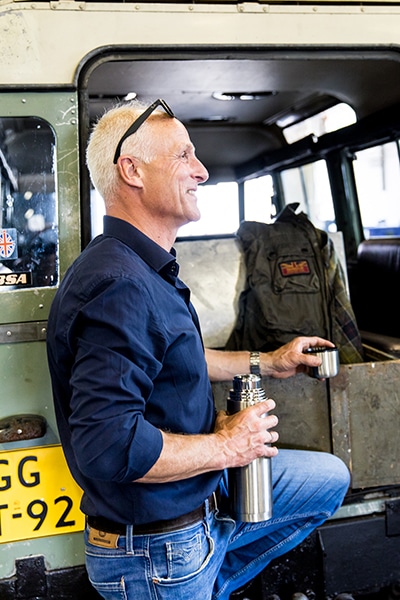 About Michel
I grew up in this area and from my childhood on I have always been fascinated by the events that took place here in Oosterbeek during the Second World War. My father, who was a teenager at the time, told me about what happened here during the war. Together we walked through the area where many memories remain. Now every year in September I go to Oosterbeek with my daughter and we walk through the surroundings and taste the atmosphere of that period. In this way we keep history alive. Alongside my job in the Financial Markets I have an urge to share what I know. As a business consultant, my profession is about sharing knowledge and educating, so conducting this tour fits perfectly with my job. Looking forward meeting up…
Book this experience
Book this experience directly or call +31 (0) 35 62 12 825 to personalize this experience.