Dream Weekend: An ideal weekend without limitations of time, distance and money
When money, time and distance don't matter, what would your dream weekend look like? Read all about it in our 'Dream Weekend interview series'. Sign up to our newsletter to be the first to receive the intriguing interviews and the latest updates and offers from A Dutch Experience.
Do you want to share your dream weekend with us and our fans?
Email us at: info@adutchexperience.com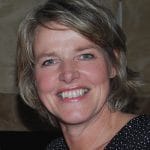 Sjoukje Oostindie (53)
Founder of A Dutch Experience
Husband and 2 kids, son of 15 and daughter of 10 years old

SATURDAY 13:00
URBAN FARMING AND RELAXATION TIME
We have lunch with my in-laws in De Waag, a former city weighing house situated in the center of Delft. We eat, drink, talk and enjoy each other's company. As we always enjoy doing something special together we decide to visit a rooftop farm in The Hague. Fresh fish are swimming on its 6th floor; typical winter vegetables are thriving in the rooftop greenhouse with the stunning skyline view. We go for a guided tour and learn more about the meaning of true freshness and Aquaponics, an ancient and sustainable food production technique. With our heads full with new gained knowledge we say goodbye to our in-laws and give ourselves some relaxtion time. We check-in at The College Hotel in Amsterdam and my husband and I take a massage. The kids enjoy themselves with different screens. In the evening we have dinner and watch a movie called De Nieuwe Wildernis (The new wilderness), a Dutch nature film about Oostvaardersplassen nature reserve in Flevoland.
FRIDAY 17:00 hrs
DINER WITH FRIENDS
After a busy week for everyone we go for dinner with good friends and their kids at our favorite Italian restaurant in Hilversum called Il Porto. The moment you enter this place you feel that it will be special. The cook and owner Paolo cooks real Italian food and combines his passion and love for food with fresh ingredients. On our way back home we cycle past the Raadhuis, the town hall of Hilversum designed by the architect W.M. Dudok (1884– 1974), one of the most important architects in Dutch architectural history and realize how lucky we are that we live close to it.
SATURDAY 9:00 hrs
DUTCH BEACH
Normally we spend our Saturday mornings on the hockey and football field but today the four of us wake up in a family room at the Blooming Hotel which is situated in the dunes of Bergen. After a luxurious and typical Dutch breakfast we cycle to the beach and go for a long walk along the sea shore. The fresh winter air makes us hungry.

Sunday 15:00 hrs
We meet up with my oldest brother and the rest of my family in Wageningen, the 'Food Valley' of The Netherlands. We celebrate his birthday and as birthday cake we eat various typical pies from the province of Limburg, called a Limburgse vlaai. While eating and drinking coffee and tea my brother who is researcher at the University of Wageningen talks about the development of a World Food Center (WFC) in Ede, a town next to Wageningen. In 2050 we will need to provide 9 billion people with healthy food.
Governments, knowledge institutions and business will meet together at the World Food Center. They need and will contribute answers to this nutrition challenge. The food experience will be opening its doors in 2020. I can't wait to experience it all myself. Before my 85 year old mother leaves to go back to the province of Friesland, she gives me a newspaper article with the program of Leeuwarden and whole Friesland as European capital of Europe 2018. We pick a weekend in our agendas to visit some of the highlights.
After a couple of memorable hours I call my son who is playing football outside with his cousins and tell him that we are going home.
Sunday 10:00 hrs
BIG 5 AND The Kröller-Müller Museum
Inspired by last night's movie we decide to meet up with a good friend in Hoenderloo who shows us around 'De Hoge Veluwe National Park'. As South-Africa has the elephant, rhino, lion, leopard and the buffalo, in The Netherlands we have our own 'Big Five': the seal, the red deer, the beaver, the roe and the wild pig. We see three out of five and feel lucky. On our walk back we decide to pay a visit to the The Kröller-Müller Museum which has the second-largest Van Gogh collection in the world and one of Europe's largest sculpture gardens.
Sunday 21:00
While the rest of the family is either doing homework, at work or fast asleep I meet up with my movie friends at The Filmtheater in Hilversum. This place shows almost exclusively arthouse films and is run by volunteers. On my bike back home I look back upon a wonderful weekend and feel energized to start work again tomorrow.