So this is our first Newsletter and we want to get off to a good start right away…
WIN A €1.000,- VOUCHER TO BE SPENT ON AN ORIGINAL DOLLY CARGOBIKE (A REAL DUTCH BIKE).
i am not a tourist fair
On October the 6th and for the third time, we will be attending the i am not a tourist Expat Fair for internationals in Amsterdam.
Those who visit us at the fair will also have the chance to win the €1.000,- voucher but we want to include all our fans in on this opportunity! By teaming up with Dolly Bikes, we hope to give you a real Dutch Experience: biking! To have a shot at winning, simply follow A Dutch Experience on Instagram and Facebook. Finally, comment on the post in our feed and tag a friend for whom you think this cargo-bike could be interesting.
If you want to meet us at the fair, get your free ticket NOW.
---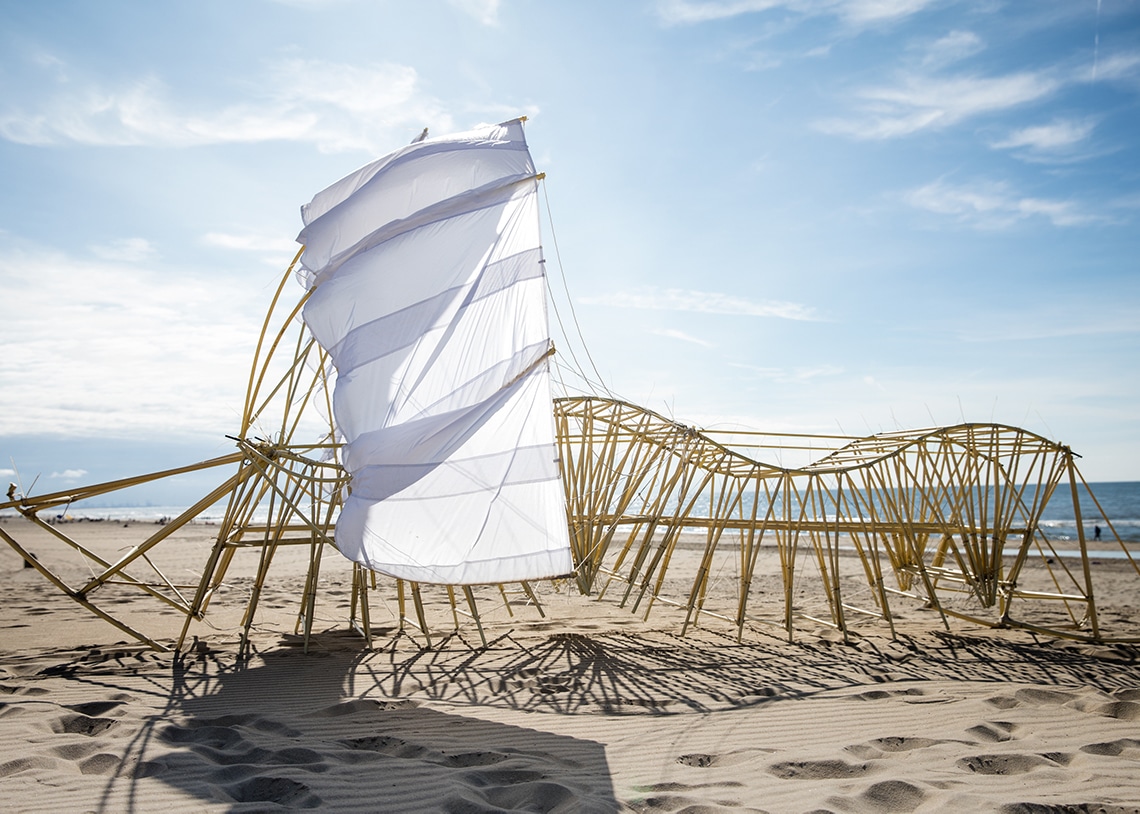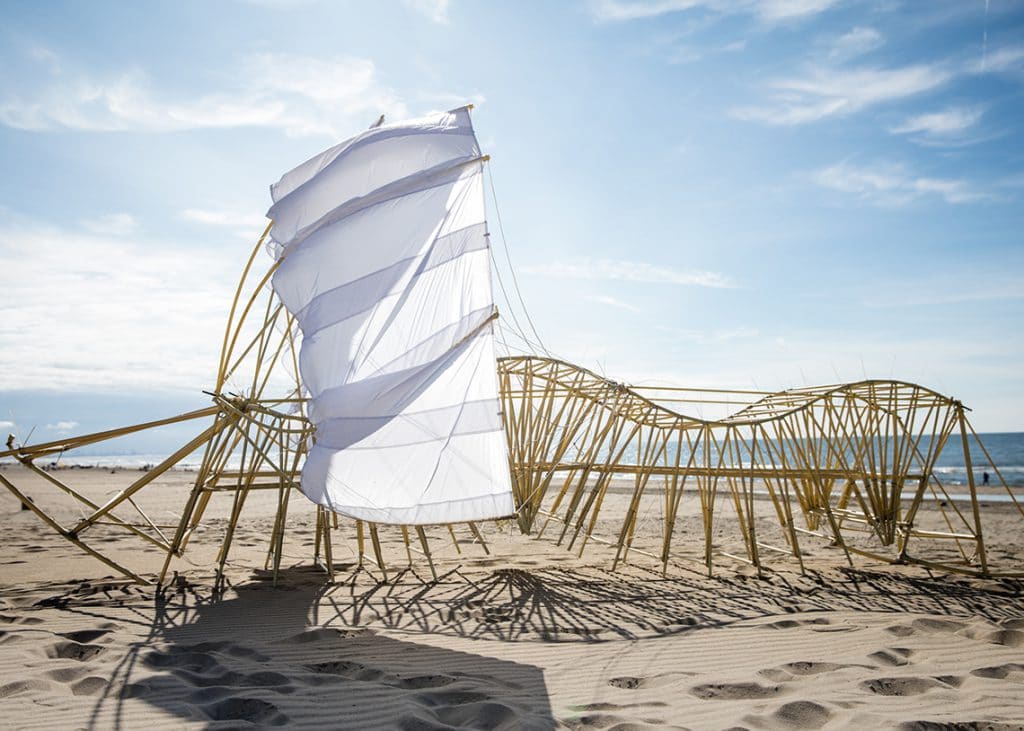 Friday, September the 6th was the last beach session with Theo Jansen. Jansen has come to be known for his "Strandbeest," a walking mechanism made of plastic tubes that is powered by the wind and roams the shores of the Netherlands. Sessions sold out so quickly this summer that we want to make sure we have more than enough this time around. Interested in attending? Please send an email to info@adutchexperience.com and we'll make sure you're on the list!
---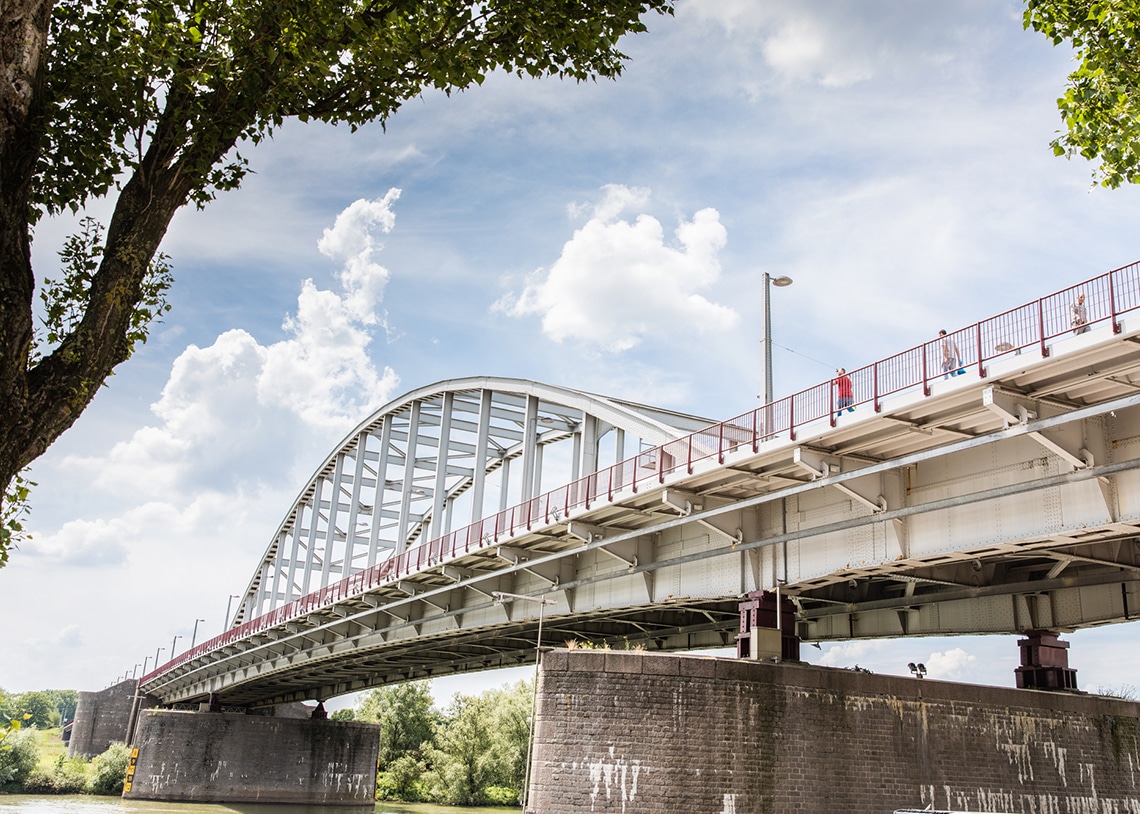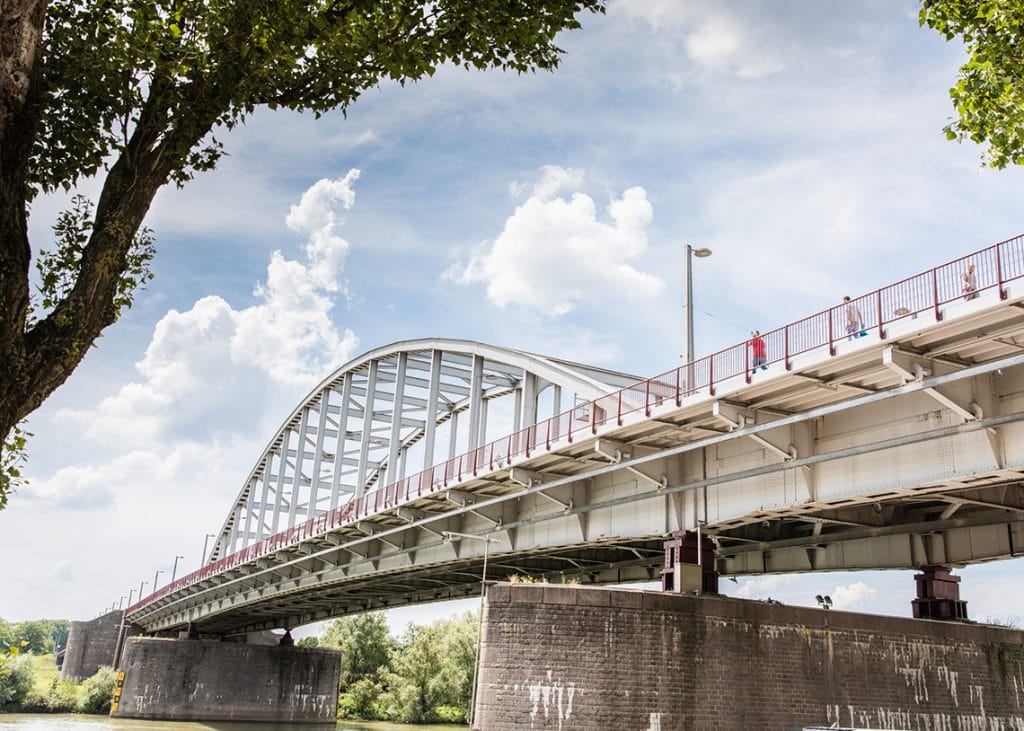 CHECK OUT OUR NEW EXPERIENCE: 'A BRIDGE TOO FAR'
75 years ago Operation Market Garden took place, an attempt by the Allies to capture several strategic bridges in the Netherlands with the hope of breaking the German lines. However, mismanagement and poor planning resulted in its failure. During the tour Michel will take you back in time with stories and visits to special historical locations in Arnhem and Oosterbeek, so that you gain a good impression of what happened in that time. Michel grew up in this area and from his childhood and on he has always been fascinated by the events that took place in Oosterbeek during the Second World War.
"My father, who was a teenager at the time, told me about what happened here during the war. Together we walked through the area where many memories remain. Now every year in September I go to Oosterbeek with my daughter and we walk through the surroundings and taste the atmosphere of that period. In this way we keep history alive."
BOOK THIS EXPERIENCE BEFORE OCTOBER THE 1ST AND GET A DISCOUNT OF 25% OFF Please send an email to info@adutchexperience.com
---
MORE EXPERIENCES COMING SOON…
COLONIES OF BEVEVOLENCE IN FREDERIKSOORD: THE THOUGHT OF THE MAKEABLE HUMAN BEING AND A MAKEABLE SOCIETY Frederiksoord is the place that forms the basis of today's Dutch care society. At the beginning of the nineteenth century, a large-scale social experiment took place. From 1818 onwards, the 'Kolonie of Bevevolence' purchased large, unexplored plots of land. Large numbers of people and families in poverty were sent there from all over the country: to work in agriculture, to go to school and to learn discipline. The driving force was Johannes van den Bosch, a general with a lot of experience in the Dutch East Indies, who on the one hand wanted to put an end to poverty and on the other hand believed in the social engineering of man and the landscape. Both private individuals and governments became involved. Crowdfunding occurred in 1818.
THE SPIJKERKWARTIER IN ARNHEM: UNVEILING THE HIDDEN
GEMS OF THE FORMER RED LIGHT DISTRICT
The Spijkerkwartier is a lively neighborhood in the centre of Arnhem with many cozy cafes and specialized restaurants. Built in the 19th century, its stately mansions bear witness to an eventful past. Clashing with the ancient splendor of its rich architecture, you will not only find traces of WW2 but also of the second half of the 20th century when the neighborhood had a doubtful reputation as a red light district. Hidden behind the monumental facades you will discover secret gardens and an oases of peace and silence in an otherwise urban environment.
Copyright © A Dutch Experience, All rights reserved.

You signed up at A Dutch Experience

Our mailing address is:
A Dutch Experience
Oude Enghweg 32
1217 JD, Hilversum
The Netherlands
Add us to your address book

Want to subscribe to our quarterly Newsletter?