About this experience
Tour by foot
40 minutes
Private tour (max. 20 persons)
€185,00
The first floating farm in the world has been realized in Rotterdam. The main aims of this farm are animal welfare, circularity, sustainability and innovation, producing healthy food in cities, close to the consumer; a method known as 'Transfarmation'. The Floating Farm is an iconic design using the latest technology, bringing the urban dweller as close as possible to the origin and preparation of daily food.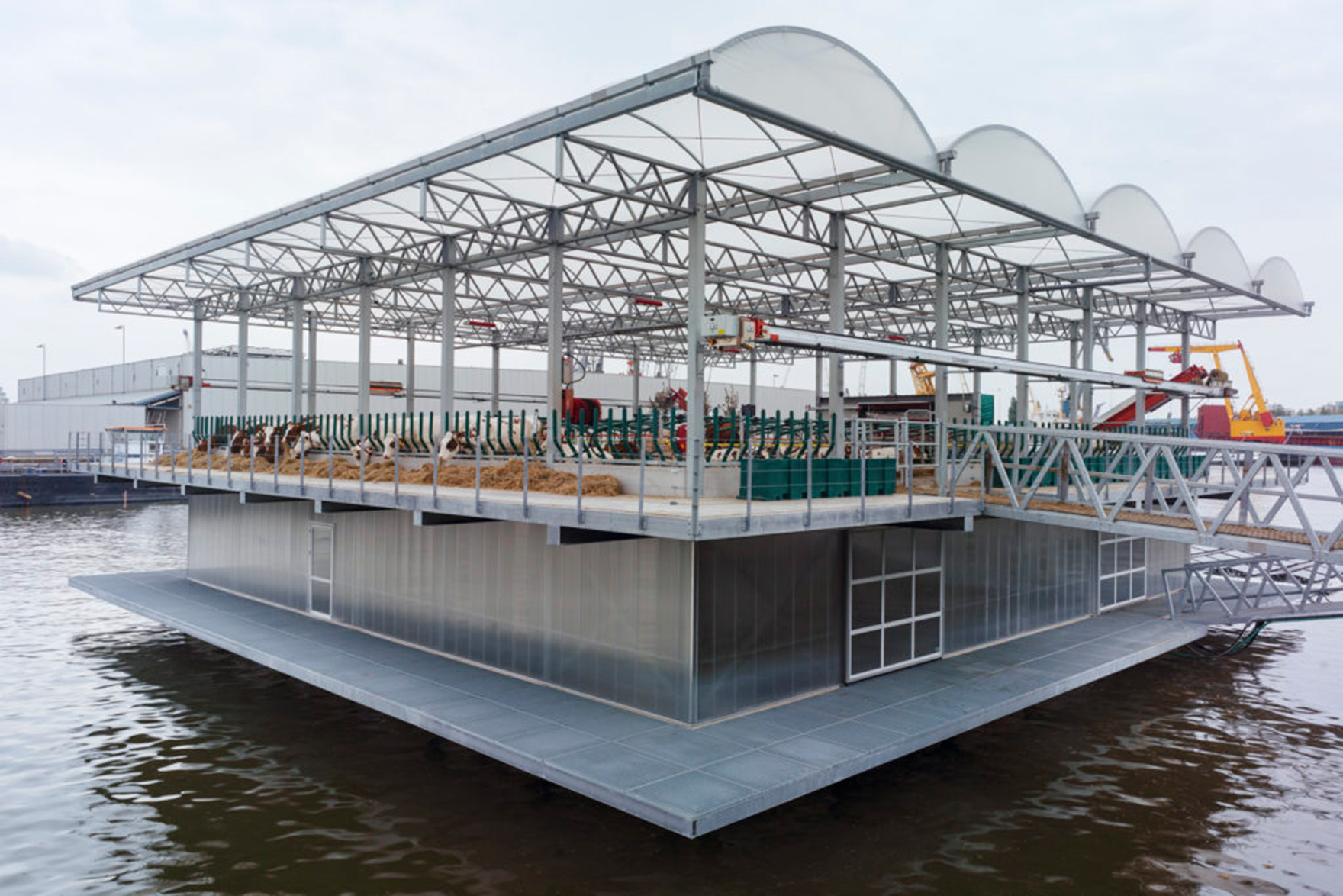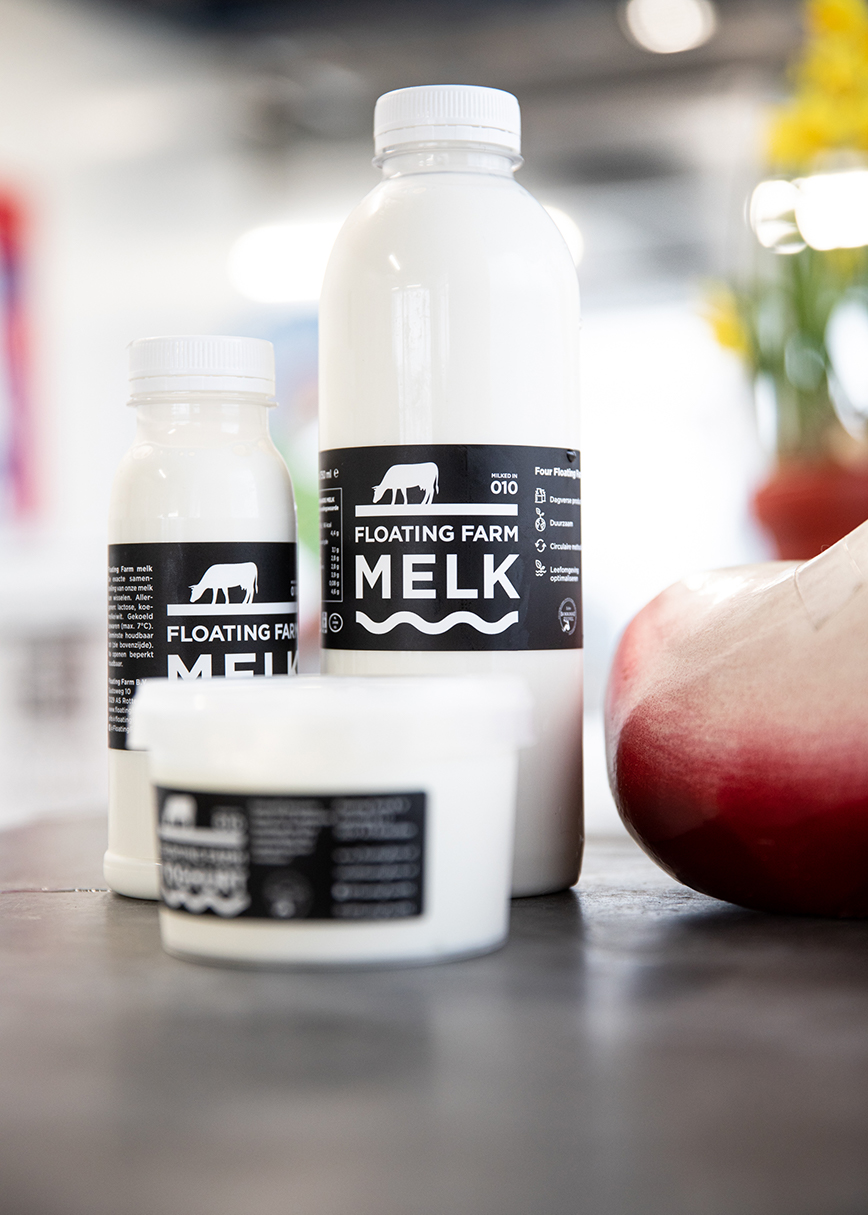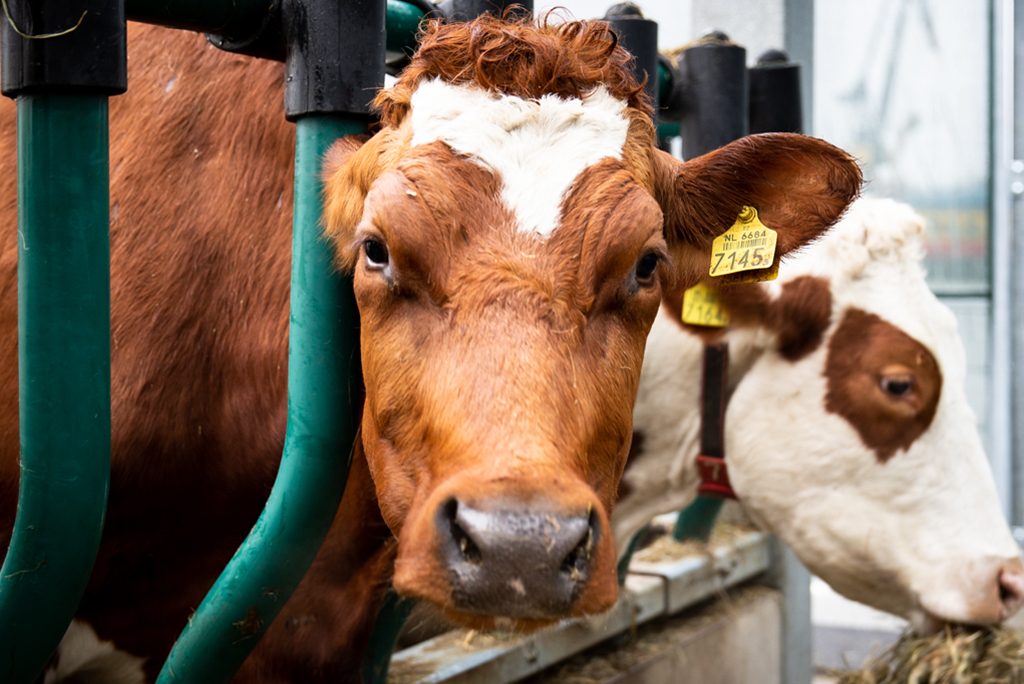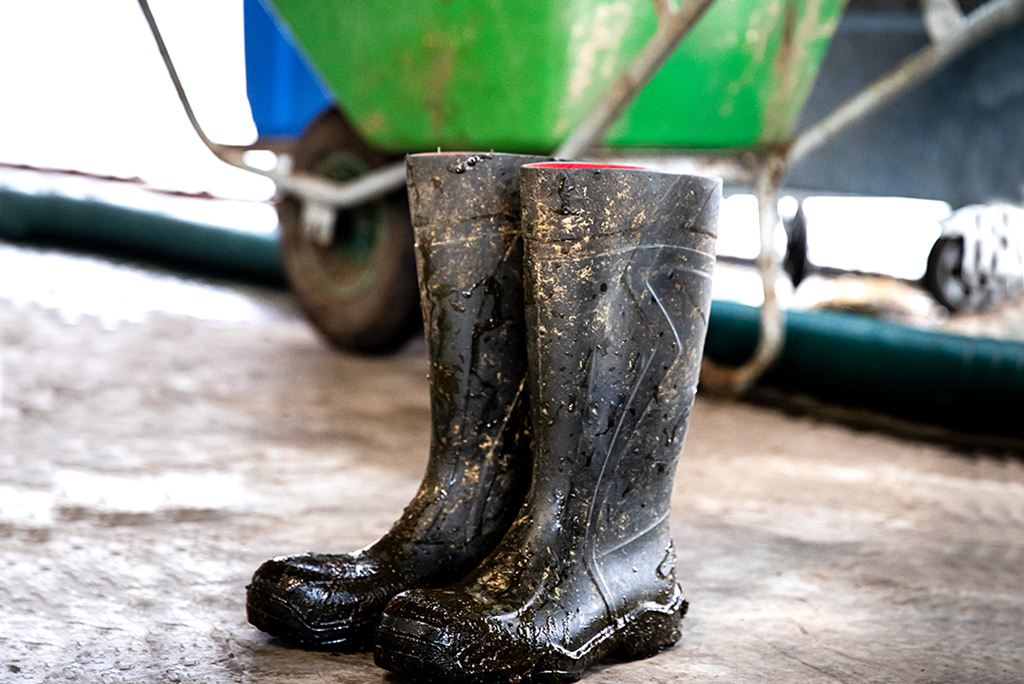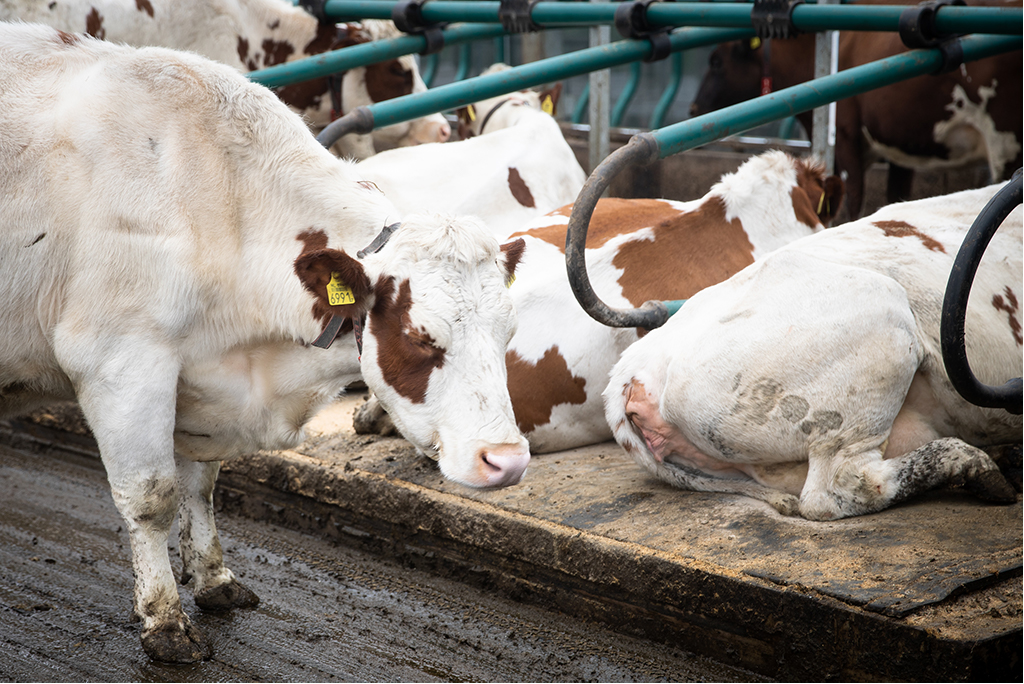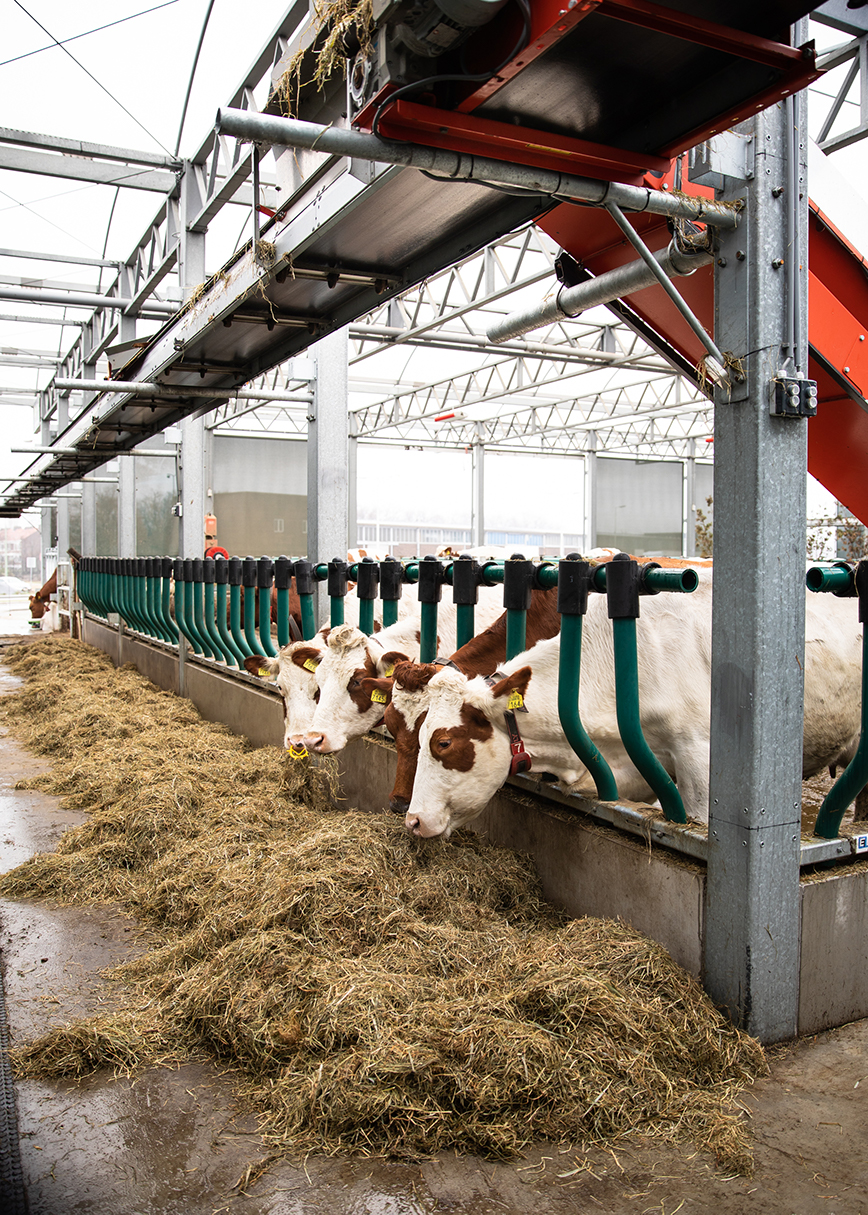 The reasoning behind the development of the Floating Farm is the increasing scarcity of agricultural land and growing populations, and the need to find new ways to continue to feed the world population in the future. Also, by building on the water it is possible to bring food production back into the cities, where space is available on canals, rivers and harbors.
During this tour you will learn all passion for sustainability and maintainable food production. about floating farming and meet the main tenants, the cows. We will demonstrate how the milk is processed into healthy dairy products, view the feeding robot and see how the manure is separated to be reused in the future as an organic and rich nutrient for plants.
For whom?
Sustainable lifestyle individuals
Friends of the Earth
Farmers
Healthy living people
This tour includes:
Private professional guide
Presentation about the vision of the Farm for sustainable and circular farming
A guided walk through the Floating Farm
Dairy beverage
What you get
A tour of 40 minutes
Private guide
Learn about floating farming
Location
Gustoweg 10
3029 AS, Rotterdam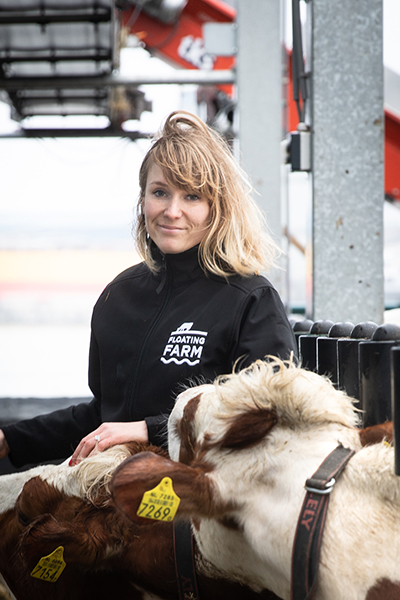 Visitors are welcomed and guided by members of the Floating Farm team, a mix of professionals and volunteers who believe in this project. We all come from different backgrounds but have a shared passion for sustainability and future-proof food production.
Book this experience
To make sure this experience meets your preferences and expectations, we would like to make a personalized offer. Please contact us to book this exclusive experience. We will set a suitable date in consultation with you and the host.
Leiden Down Under

From:

€

75.00 incl. 21% VAT

A walk around Amsterdam's Second Golden Age

From:

€

37.72 incl. 21% VAT

Architecture Walk and Talk in Rotterdam

From:

€

45.00 incl. 21% VAT

Gravity, random and rolling balls in Kinetic Art

From:

€

187.00 incl. 21% VAT

Behind the clichés of Staphorst

From:

€

95.00 incl. 21% VAT

Safari on the Veluwe

From:

€

50.00 incl. 21% VAT

Rotterdam in a Nutshell – one of the most exciting cities of the Netherlands

From:

€

75.69 incl. 21% VAT

A thick pin, don't say anything: eel fishing in Zoutkamp

From:

€

47.14 incl. 21% VAT

Former Jewish Amsterdam

From:

€

80.00 incl. 21% VAT

Food history of Amsterdam

From:

€

87.50 incl. 21% VAT

Go off the beaten track: Hiking and spotting wildlife in the Dutch dunes

From:

€

37.72 incl. 21% VAT

Daughter of a blacksmith

From:

€

185.00 incl. 21% VAT