About this experience
Workshop
10:00am – 01:00 pm or 02:00pm – 05:00pm
Group size 4-10
€75.00 p.p.
Cotton printing, also known as block printing, is an age-old craft combining several skills. The printing is carried out with handmade wooden stamps. The process takes time and the result is always unique. Many experience this process as meditative. Block printing is one of the oldest techniques for decorating fabric and paper.
The technique was brought to Europe with the VOC (Dutch East Indies Company) in the 17th century, and the first cotton printing factory was established in Amersfoort at that time. Originally, in India, 'reserve and pickling' techniques were used in combination with natural dyes. Now printers use both natural and synthetic dyes.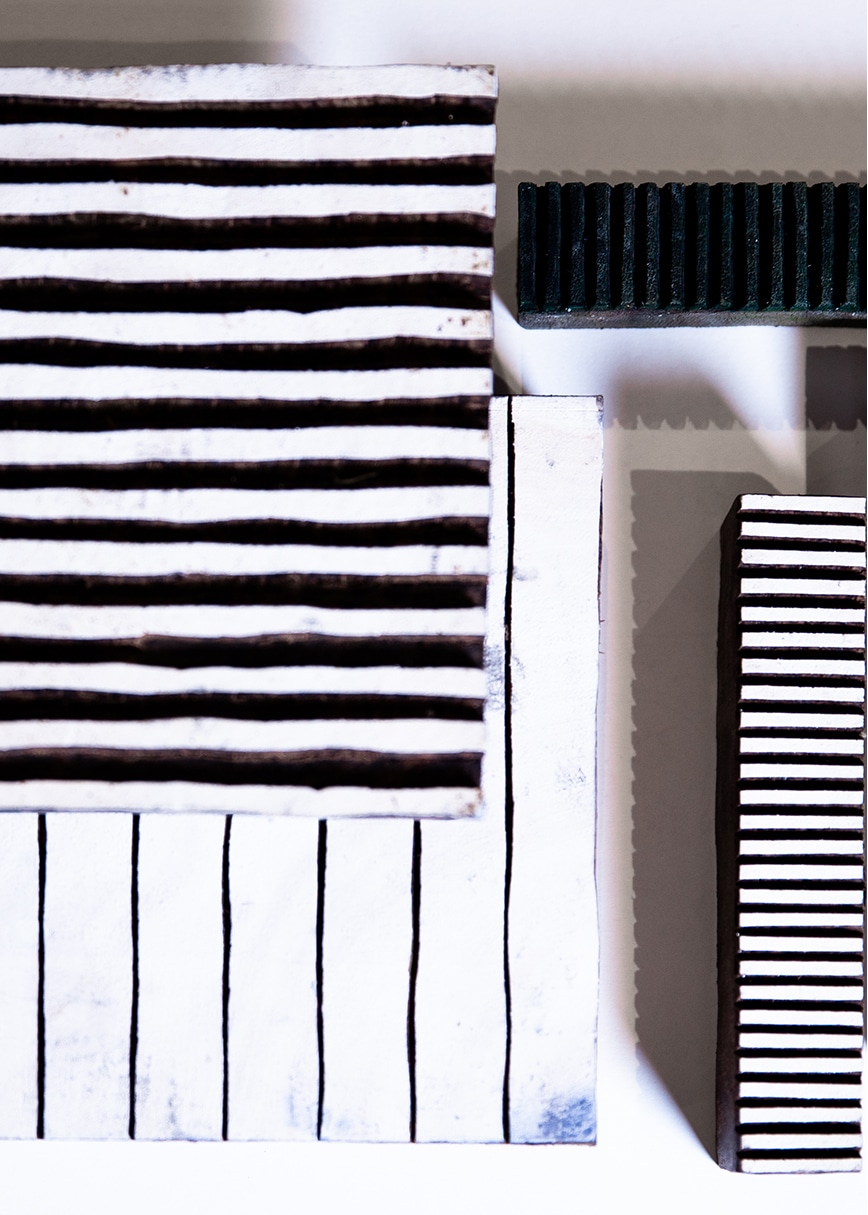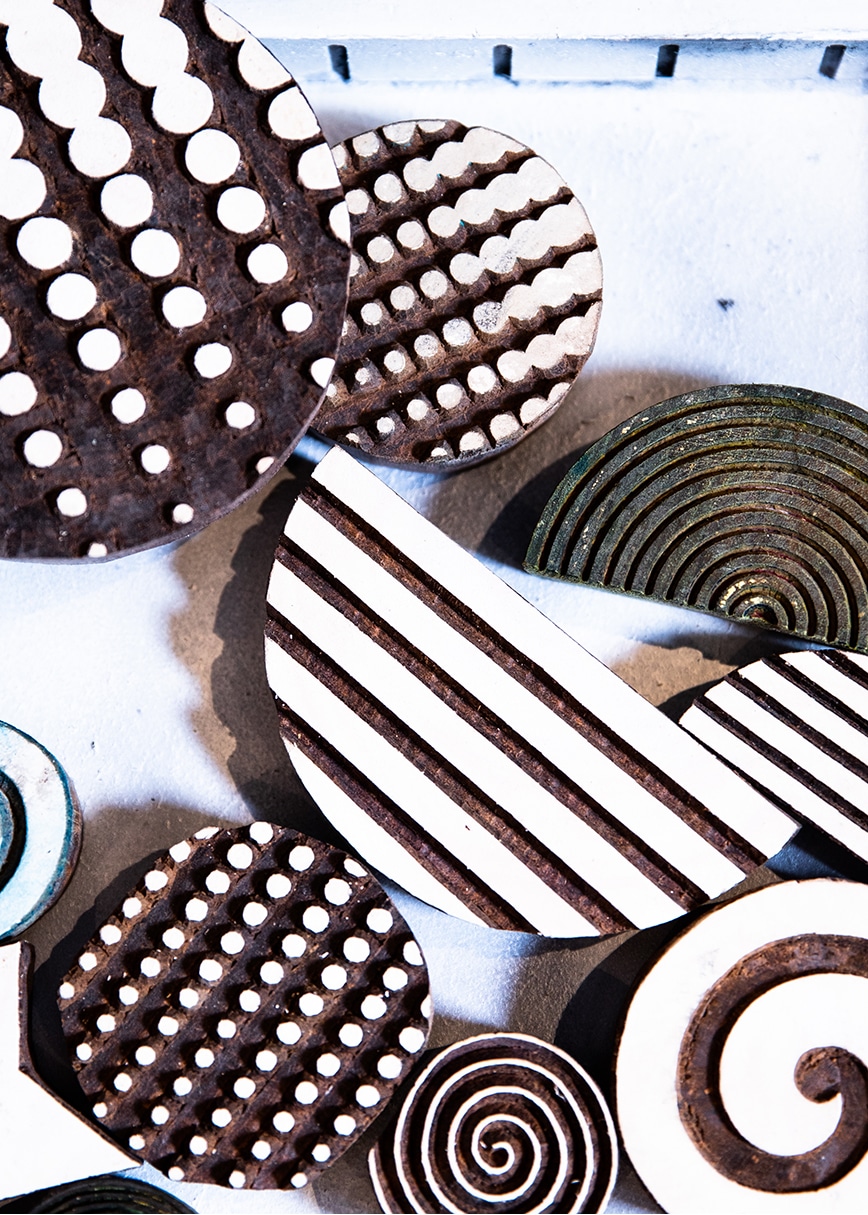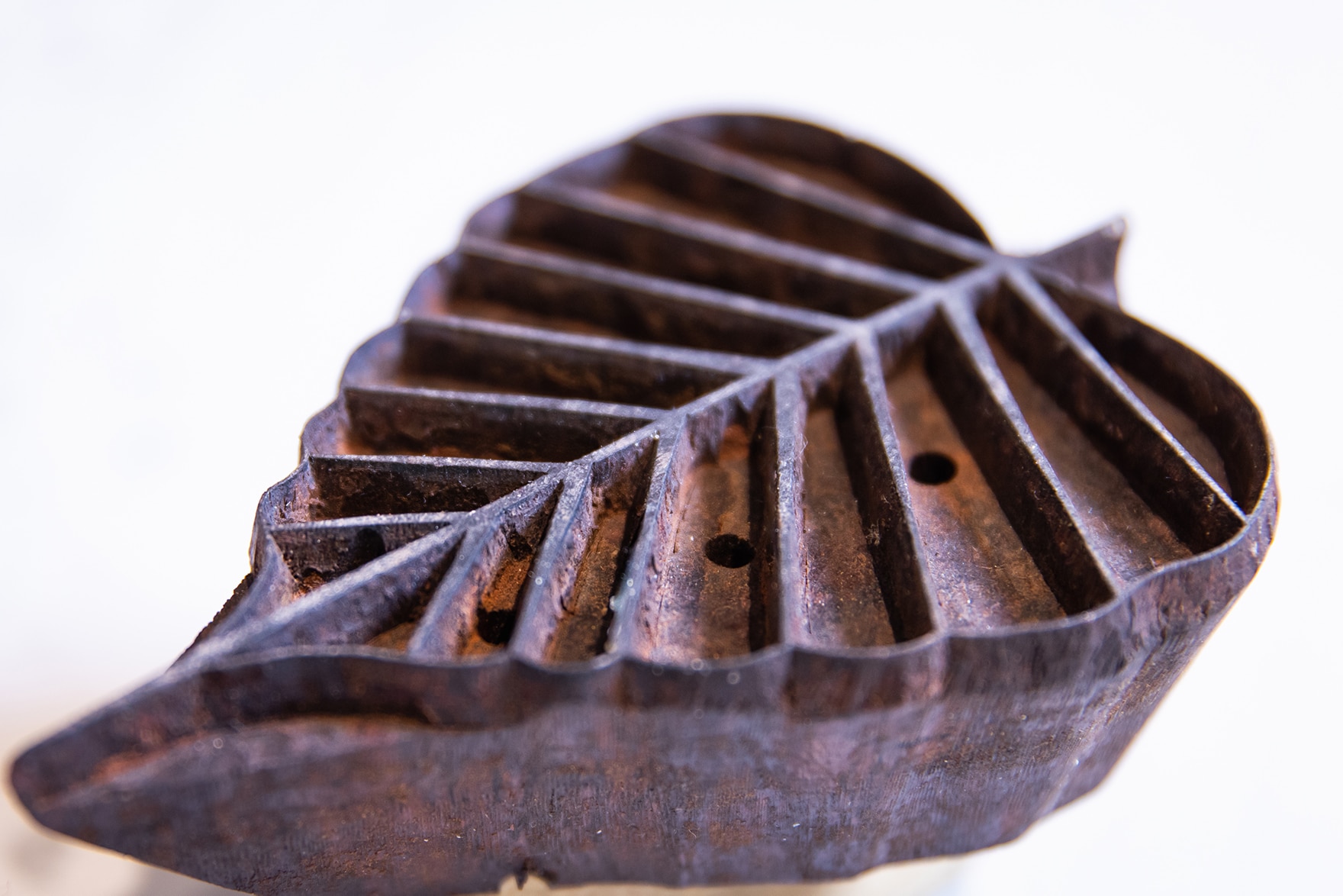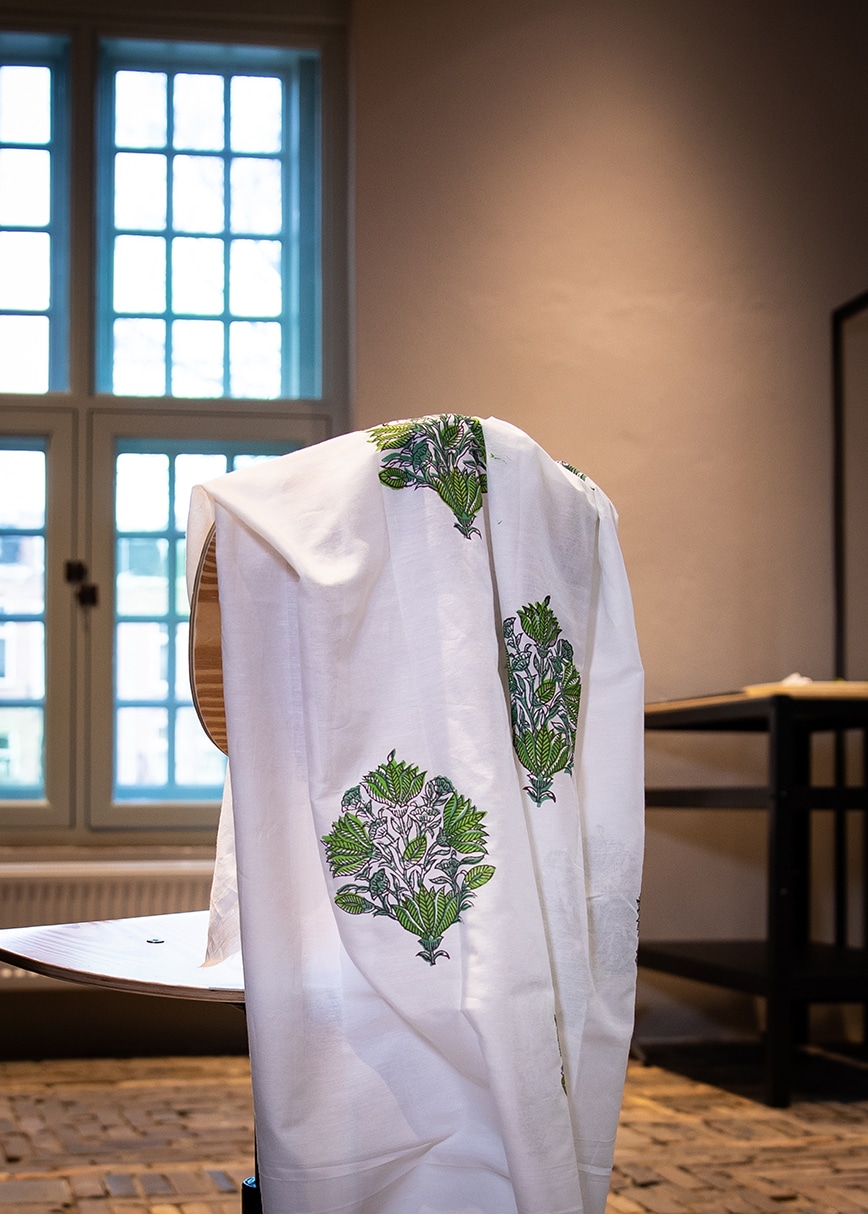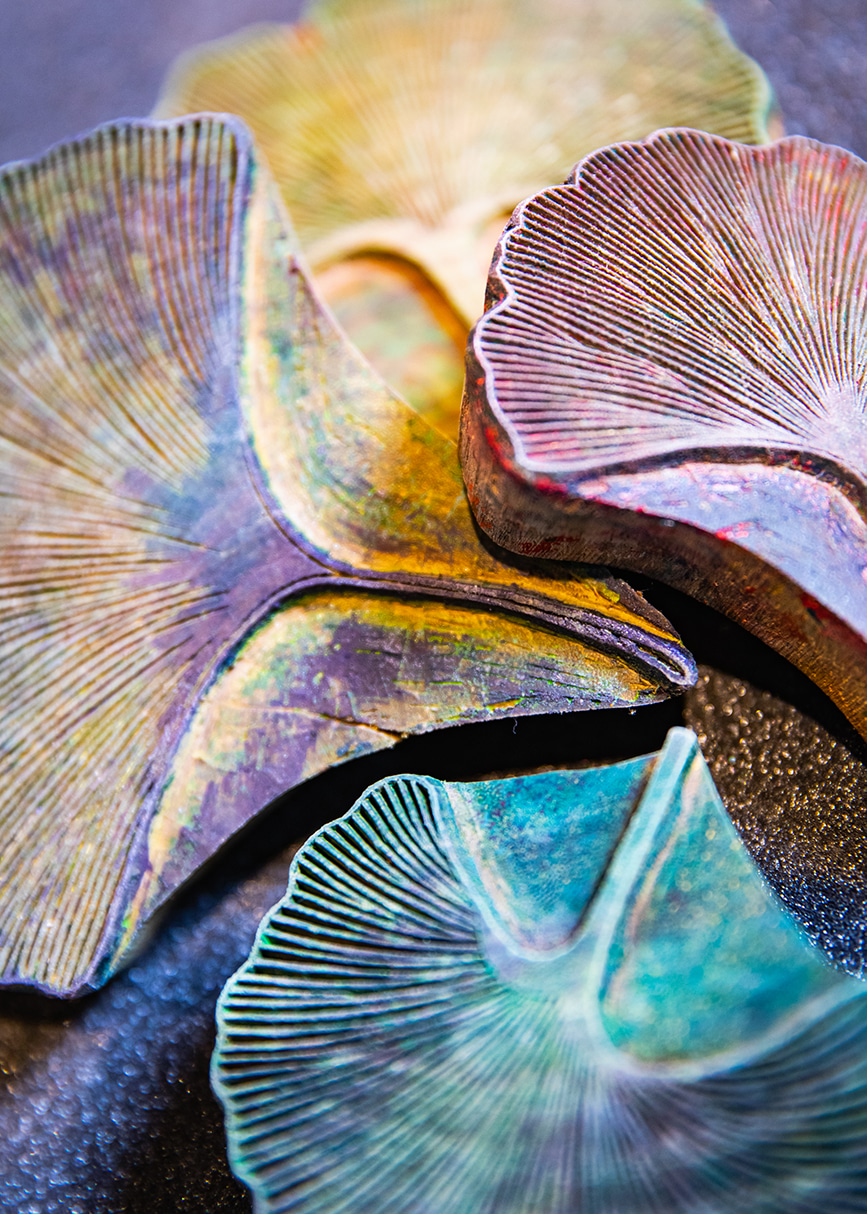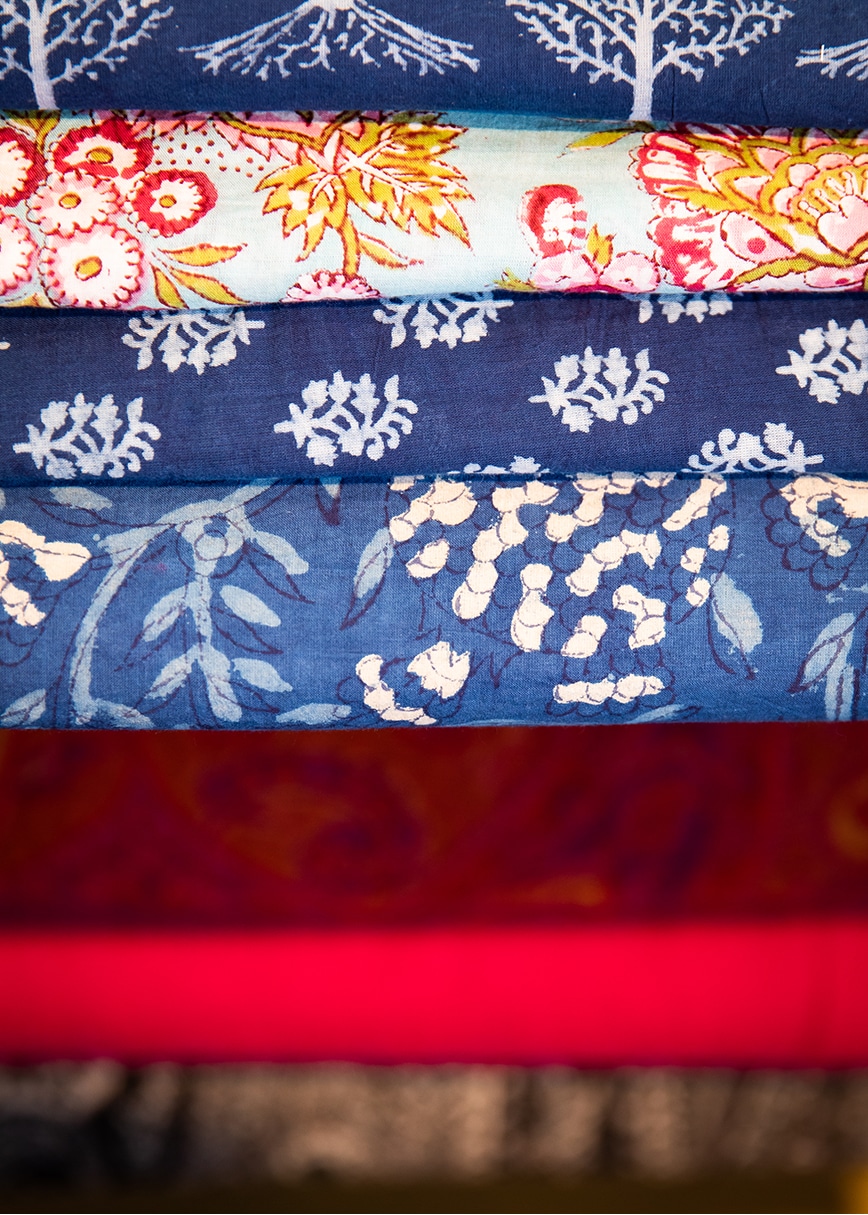 At one of the most iconic spots in Amersfoort you will be introduced to cotton printing and the history of the process. You will be greeted with coffee/tea and a snack. We will outline the background of cotton printing, how the wooden blocks are made and tell you about the national monument the Volmolen. After coffee, you can get to work and explore the art of block printing by printing a cotton bag. You will then learn how to set your print.
For whom?
Interest in visiting a craft workshop
Participating in an introduction to cotton printing
Interest in the history of cotton printing
Visiting the first cotton printing factory in the Netherlands
Interest in history, monuments and heritage
This tour includes:
An experienced and inspiring block printer
Visit to an iconic national monument
What you get
Knowledge of block printing and block carving
Hands-on block printing production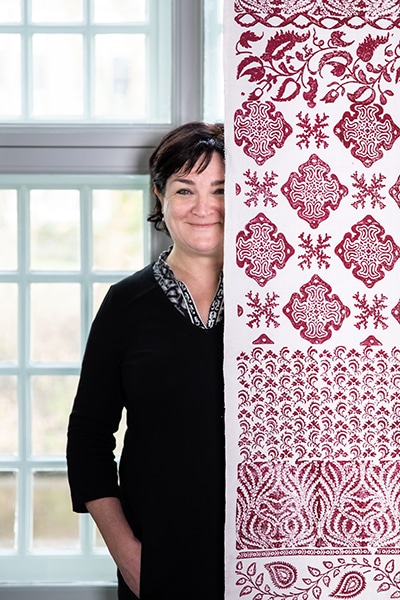 About Nathalie
Nathalie studied the art of block printing in studios in India and Europe.  As the daughter of the visual and graphic artist Dick Cassée, she was introduced early to the love and understanding of graphic techniques. Nathalie is herself a block printer and teaches the techniques. She has also delved into the theory and history of block printing, the textile industry in Amersfoort and the history of the Volmolen. She teaches internationally, including at national museums, textile festivals and for the Crafts Council Nederland.
Book this experience
To make sure this experience meets your preferences and expectations, we would like to make a personalized offer. Please contact us to book this exclusive experience. We will set a suitable date in consultation with you and the host.
Leiden Down Under

From:

€

75.00 incl. 21% VAT

A walk around Amsterdam's Second Golden Age

From:

€

37.72 incl. 21% VAT

Architecture Walk and Talk in Rotterdam

From:

€

45.00 incl. 21% VAT

Gravity, random and rolling balls in Kinetic Art

From:

€

187.00 incl. 21% VAT

Behind the clichés of Staphorst

From:

€

95.00 incl. 21% VAT

Safari on the Veluwe

From:

€

50.00 incl. 21% VAT

Rotterdam in a Nutshell – one of the most exciting cities of the Netherlands

From:

€

75.69 incl. 21% VAT

A thick pin, don't say anything: eel fishing in Zoutkamp

From:

€

47.14 incl. 21% VAT

Former Jewish Amsterdam

From:

€

80.00 incl. 21% VAT

Food history of Amsterdam

From:

€

87.50 incl. 21% VAT

Go off the beaten track: Hiking and spotting wildlife in the Dutch dunes

From:

€

37.72 incl. 21% VAT

Daughter of a blacksmith

From:

€

185.00 incl. 21% VAT