About this experience
Tour by foot
01.00pm – 03.30pm
Group size 2-10
€54,85 p.p.
Since the 1950s KLM, the Royal Dutch Airline, has been presenting miniature versions of iconic Dutch houses to their World Business Class passengers. They are Delft Blue porcelain and are filled with Jenever (Dutch Gin). The current collection comprises 98 unique miniature houses. Each 'bottle' is a replica of an existing house, and many of them are located in the city of Amsterdam.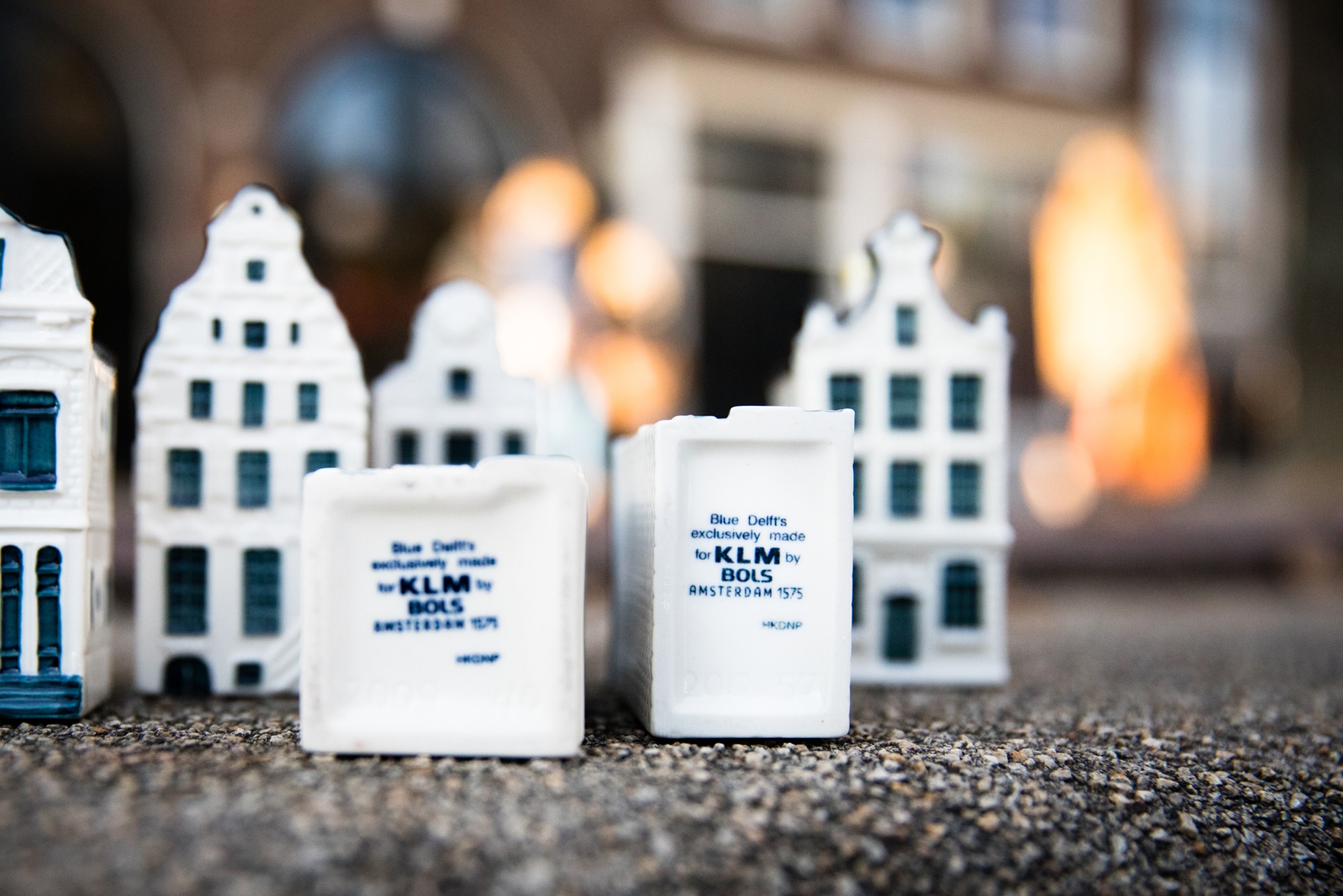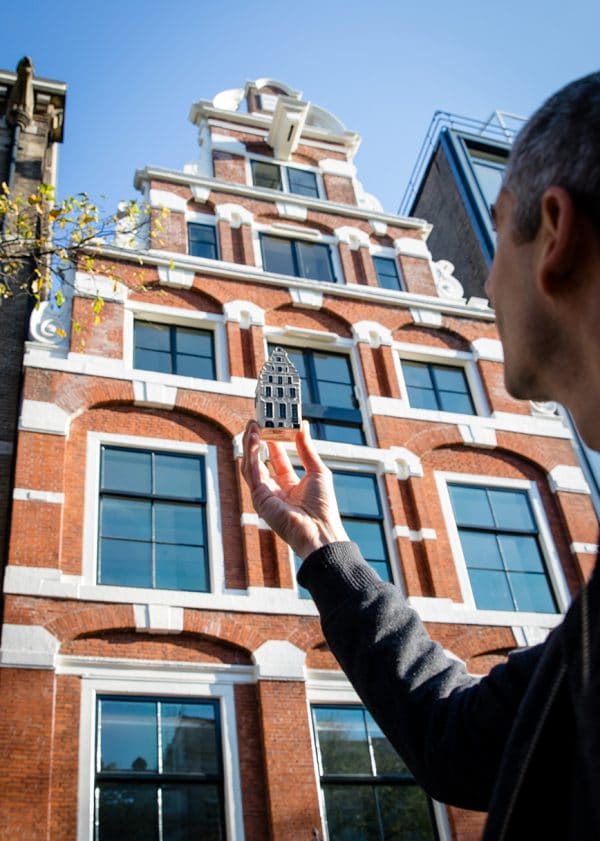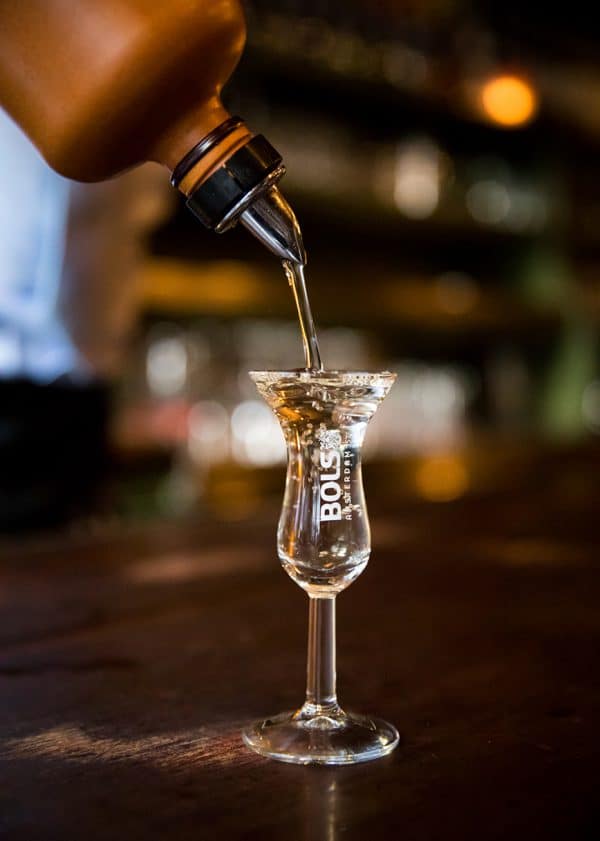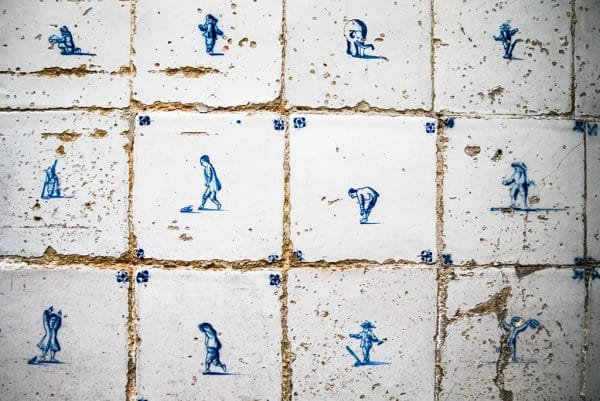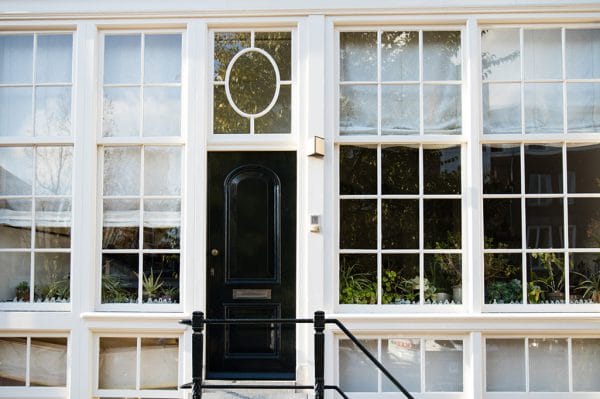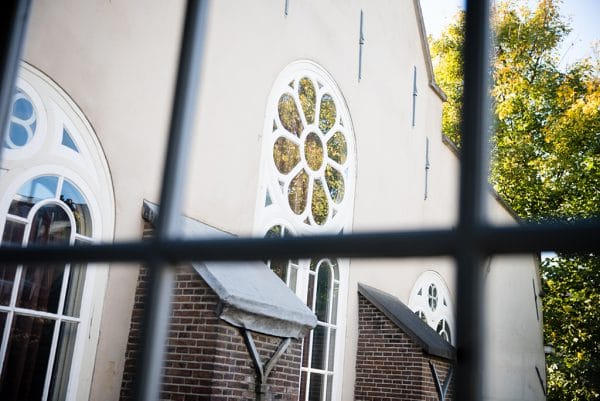 We meet at the 'bruin cafe' Café Van Zuylen where we start with an introduction to the tour and tea or coffee. We head off to the picturesque canal ring area, a listed UNESCO World Heritage site. This central area of Amsterdam is alive with history, and I will point out the numerous remnants of the Dutch Golden Age.
For whom?
History buffs
Collectors of Delft Blue porcelain houses
Gin (Jenever) enthusiasts
Those that are interested in getting an insider's view on KLM history
This tour includes:
A passionate guide
Coffee or tea
Walking tour
A glass of Jenever and Beemster cheese
What you get
Amsterdam's fascinating history
A walk along the canal ring area
Visit to one of the oldest hidden courtyards (Hofjes)
A look inside the largest shelter church in the city
Visit to an authentic tasting room inside an existing KLM (Delft Blue miniature) house
Glass of Jenever and some Beemster cheese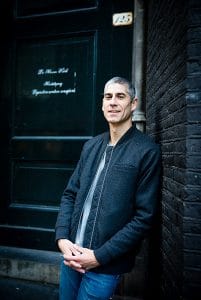 About Paul
I have been living in the oldest part of Amsterdam for almost 15 years. My work is both as a city guide and as a cabin attendant for KLM, the Royal Dutch Airline. During my many stops for KLM in faraway places, I have discovered how far the Dutch and Amsterdam influences extend so I started to delve into Amsterdam's history. After reading many history books and following courses at the Vrije Academie, I have created a unique city walk with a focus on the history of Amsterdam and the KLM Delft Blue miniature houses.
Book this experience
To make sure this experience meets your preferences and expectations, we would like to make a personalized offer. Please contact us to book this exclusive experience. We will set a suitable date in consultation with you and the host.
Leiden Down Under

From:

€

75.00 incl. 21% VAT

A walk around Amsterdam's Second Golden Age

From:

€

37.72 incl. 21% VAT

Architecture Walk and Talk in Rotterdam

From:

€

45.00 incl. 21% VAT

Gravity, random and rolling balls in Kinetic Art

From:

€

187.00 incl. 21% VAT

Behind the clichés of Staphorst

From:

€

95.00 incl. 21% VAT

Safari on the Veluwe

From:

€

50.00 incl. 21% VAT

Rotterdam in a Nutshell – one of the most exciting cities of the Netherlands

From:

€

75.69 incl. 21% VAT

A thick pin, don't say anything: eel fishing in Zoutkamp

From:

€

47.14 incl. 21% VAT

Former Jewish Amsterdam

From:

€

80.00 incl. 21% VAT

Food history of Amsterdam

From:

€

87.50 incl. 21% VAT

Go off the beaten track: Hiking and spotting wildlife in the Dutch dunes

From:

€

37.72 incl. 21% VAT

Daughter of a blacksmith

From:

€

185.00 incl. 21% VAT