Have you always wanted to know who the man was behind the painter Vincent van Gogh? Curious about his life, his family and romantic involvements? Marie-Louise delves under the skin of Anna van Gogh Carbentus, Vincent's mother, and tells you all the things that only a mother can know.
FOR WHOM
Van Gogh enthousiasts
Appreciates a personal museum tour
Likes a seamless experience
Enjoys the opportunity to meet 'the mother' of Vincent van Gogh
PROGRAM
| Time | Activity |
| --- | --- |
| 09:30 or 02:00pm | Meet and greet at the Conservatorium hotel in Amsterdam |
| 10:15 or 02:45pm | Visit and personal tour through Van Gogh museum |
| 12:15pm or 04:45pm | Q&A with a drink within the museum restaurant |
| 13:00pm or 05:00pm | End of tour |
Description of tour: meeting with Vincent van Gogh & his mother
Visit Van Gogh Museum with personal guide • 9:30 – 12:30 or 14:00 – 17:00 pm • Group size (2-10) • €94,29 pp
We meet up at the Conservatorium Hotel in Amsterdam where we will introduce ourselves while enjoying a cup of coffee and a piece of cake. Then we walk across the road to the Van Gogh Museum and skip the queue because our tickets are bought in advance.
I tell the story from the point of view of Vincent's mother, whom he closely resembled and who taught him the love for drawing and nature. Both his father and mother were always concerned about Vincent's way of life and his decision to become a painter. In fact, he shamed their good family name because of the many failures.
The tour ends in the museum restaurant where there is time for questions and a drink. If you want, you can then visit the rest of the museum on your own.
What Do You Get
Insights into the life of Vincent van Gogh
Personalized museum tour
To chat and learn from Vincent's 'mother' first hand
About Marie-Louise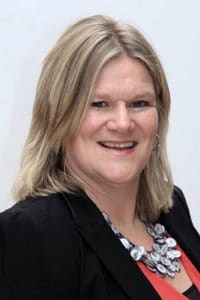 Like Vincent van Gogh, I was born in Zundert, in the south of the Netherlands. Since early childhood, I have had a fascination for Vincent, in particular his relationship with family and his romantic involvements. I am well acquainted with the places in Brabant where Vincent lived for more than half of his life and the nature which inspired him. Throughout my career, I have followed various courses in art and art history (especially with regard to Vincent). I have a passion for painting, reading and theatre.
Want to personalize this offer? Marie-Louise also organizes an experience to Brabant where Vincent lived for more than half of his life. Please click on the Want to personalize this offer? if you are interested.