DUTCH DREAM WEEKENDS
When money, time and distance don't matter, what would your dream weekend look like? Read all about it in our 'Dream Weekend interview series'. Sign up to our newsletter to be the first to receive the intriguing interviews and the latest updates and offers from A Dutch Experience.
Do you want to share your dream weekend with us and our fans?
Email us at: info@nulladutchexperience.com
THIS WEEK: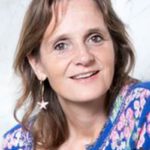 Nicolien van Vroonhoven (47)
Dutch Expat-mom in Melbourne, Australia
Married, 5 children
FRIDAY 17:00 hrs
CATCHING UP WITH FRIENDS AT MOUT IN HILVERSUM
Back on Dutch soil after a 23-hour flight and a 10-hour time difference. Catching up with friends at Mout. This building was a garage around 1920. Later it became an ugly cinema. Now the building has been beautifully restored and is a trendy Food Court. The large terrace overlooks the market square.
SATURDAY 9:00 hrs
LOOSDRECHTSE PLASSEN
I drink my first cup of coffee on the terrace of the lake house we have rented. This is a perfect place to meet our family and to spend the Dutch summer. The big advantage of this house is that it comes with a couple of SUPs and a little motorboat which our teenagers can use. At this time of the day, the lake is still empty, the swans swim by looking for bread.
SATURDAY 13:00 hrs
RESTAURANT DE EEND IN LOOSRECHT
The swimming, supping and boating give us an appetite. We have lunch in this simple restaurant at the waterside. While we are enjoying our lunch we overlook the lake and enjoy the beautiful view.
SATURDAY 20:00 hrs
CHATEAU ST. GERLACH
We spend the evening and the night in this beautiful castle just outside Maastricht. We are spoiled by the staff and we imagine ourselves in a fairy tale environment. We feel that we deserve this kind of luxury.
Sunday 11:00 hrs
BEACHCLUB DE KARAVAAN, ZWARTE PAD, SCHEVENINGEN
A lazy Sunday morning at the The Hague seaside. We have brunch at our favorite beach club, De Karavaan. We enjoy the fresh juices and cappuccinos. The children have plenty of space outside. They are playing soccer on the beach with some kids they have just met.
Sunday 19:00 hrs
GAROEDA, DEN HAAG
In Garoeda we experience the original, colonial Dutch history. Many Dutch Indonesians settled in The Hague after the Independence War. The Indonesian kitchen here is original, traditional and delicious.